Two new exhibitions open Sept. 18 at Vanderbilt Fine Arts Gallery
Sep. 3, 2015, 3:17 PM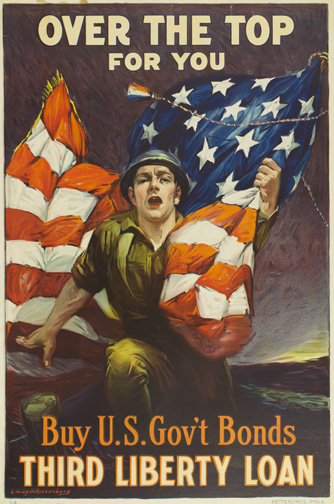 Two new exhibitions will open at Vanderbilt on Sept. 18.
Commemorating the centennial of World War I, the Vanderbilt University Fine Arts Gallery presents "Forging Identity—Imagining the Enemy: American Propaganda and the Great War." The collection of posters addresses the American government's varied needs as the nation quickly mobilized for entry into the first World War in April 1917.
"Selma Freeman Ramsey and the Social Realist Tradition" explores art about city life, work and community. It features paintings, prints and illustrations by Ramsey from the collection of her son, Emeritus Professor of History Matthew Ramsey, and related works.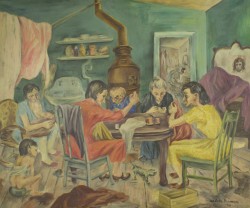 Both exhibitions open with a reception on Friday, Sept. 18 from 5 to 7 p.m. in conjunction with "Fall for the Arts" and Parents' Weekend. Both exhibitions continue through Dec. 4.
The reception and exhibitions are free and open to the public. The Fine Arts Gallery is located in Cohen Memorial Hall, 1220 21st Ave. S., on the western edge of the Peabody College campus. Gallery hours are Monday–Friday, 11 a.m.–4 p.m.; and weekends from 1 to 5 p.m.
For more information, please visit the gallery's website or call 615-322-0605.