Vandy Cooks Sept. 18: 'Desserts Topped Off with Mindful Eating'
Sep. 2, 2015, 7:55 AM
The Vanderbilt Recreation and Wellness Center and Health Plus will present "Vandy Cooks: Desserts Topped Off with Mindful Eating" from noon to 1 p.m. Friday, Sept. 18, at the VRWC demonstration kitchen.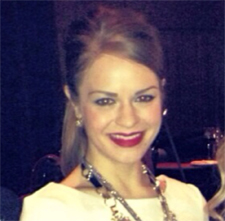 Join Kayla Little as she discusses mindful eating and demonstrates the preparation of healthy dessert recipes that are perfect for savoring. Taking the time to enjoy the eating experience, or "mindful eating," supports overall awareness of what and how much is being eaten. Attendees will receive samples and recipes for the dishes prepared.
Little has worked in the wellness field for several years with experience in nutrition, personal training, group exercise and facility management. As a practicing registered dietitian since 2010, she has experience in counseling individuals and groups of all ages on eating for balance and health. Little developed and currently leads the nutrition programming at FitRx Treatment Center in Brentwood, Tennessee, a licensed facility focusing on the treatment of binge eating disorder.
This event is open to the Vanderbilt community. Print a flier to post in your work area.
The Vanderbilt Recreation and Wellness Center serves Vanderbilt faculty, staff, students and the Nashville community.
Contact: Marilyn Holmes, (615) 343-2638
marilyn.c.holmes@vanderbilt.edu