UPDATE 8/28/15: The suspect in the crime described below is in Davidson County Sheriff's Office custody. VUPD also has notified Mr. Mitchell that he may not return to campus should he make bond. If you see this person on campus, please call VUPD immediately at (615) 322-2745.
Original post: On the morning of Aug. 27, an employee chased his supervisor with a kitchen knife in the dining area of College Halls, then left the building and was seen driving away from campus.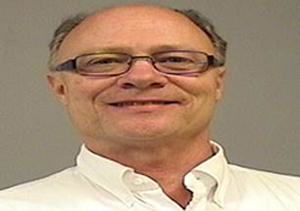 The suspect was described as a white male, approximately 61 years of age, 5'8"–5'10", balding, wearing glasses and a white chef's coat with black pants. The subject has been identified as Stephen Mitchell, and there are warrants for his arrest.
If you see this subject, call police immediately at 911 or use a blue light phone on campus.
If you have information about this or a similar incident, please call the Vanderbilt University Police Department at (615) 322-2745.
Risk reduction tips:
Stay alert and trust your instincts – if you feel uneasy, leave. Go to a safe location and notify VUPD.
Report suspicious persons or activities to VUPD immediately. In an emergency, dial 911 or use a blue light phone.
Contact: Vanderbilt University Police Department, (615) 322-2745