Media Inquiries
Latest Stories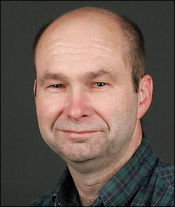 Douglas H. Fisher, the inaugural director of the Vanderbilt Institute for Digital Learning (VIDL), is stepping down from his managerial role at VIDL, effective Aug. 24, 2015, in order to devote more time to his important role as the faculty director of Warren College. He will also begin new projects and work actively in educational technology as an associate professor of computer science and associate professor of computer engineering at the School of Engineering and as a VIDL consultant.
"We are grateful to Doug for his leadership at VIDL since the institute's creation in 2013, and look forward to building on his and the VIDL team's accomplishments," Cynthia Cyrus, vice provost for learning and residential affairs said.
As the VIDL director, Fisher helped pioneer Vanderbilt's digital learning initiatives, overseeing the university's partnership with Coursera and the expansion of Vanderbilt's MOOCS (Massive Open Online Courses), where enrollments recently surpassed the 800,000 mark. A known authority on digital learning in postsecondary education, Fisher has published widely on technological innovation in the classroom, leveraging his expertise to support innovative online and campus learning experiences and teaching tools at Vanderbilt. One such tool – the self-serve video production studio at Warren College, set to launch in the fall – will provide students, faculty, and staff with the ability to create original video content in support of educational initiatives, such as flipped classrooms.
John Sloop, associate provost for digital learning who now oversees VIDL, remarked that Fisher's "creativity, passion for technological innovation in education and care for the Vanderbilt community has not only advanced Vanderbilt's mission to foster teaching, learning and research, but has also positioned the university as a leader in the integration of educational technology."
Fisher has been actively helping with the transition to new leadership, and will continue to do so in a consulting role. Fisher noted of Sloop, "I worked with John on the Social Media and Internet Committee and I can't imagine a better person in his new roles. I am really looking forward to working with him and the VIDL staff, who I have come to appreciate greatly, on educational technology projects important to Vanderbilt."