Media Inquiries
Latest Stories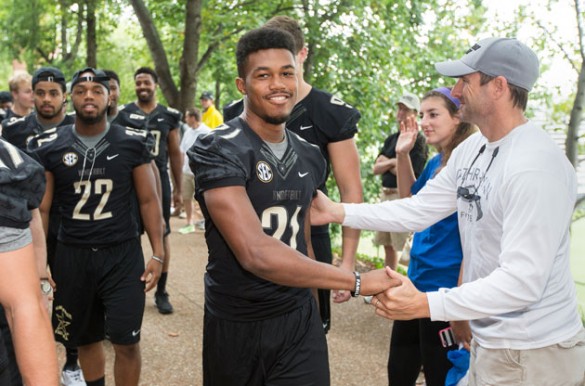 The Vanderbilt football team invites faculty and staff to stop by practice anytime between 7:45-9 a.m. on Tuesday, Aug. 25, and enjoy free coffee and doughnuts while getting an early look at the 2015 squad.
The practice will be held in the Vanderbilt Multipurpose Facility, which is connected to the Vanderbilt Recreation and Wellness Center off of 25th Avenue. Faculty and staff may enter the facility on the north side of the building.
Those in attendance also will have an opportunity to talk with members of the coaching staff and pick up this year's team poster and schedule card.
Vanderbilt kicks off its 2015 season on Thursday, Sept. 3, against Western Kentucky.
Contact: Stephen Curitore, (615) 343-0245