Center for Teaching launches Blackboard enhancements
Aug. 19, 2015, 4:26 PM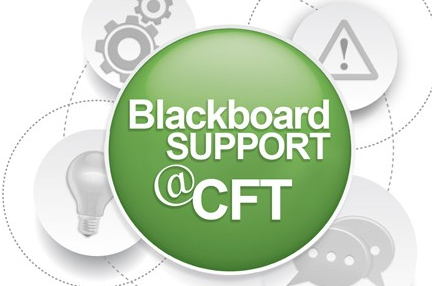 As the new administrative home for Blackboard, the Center for Teaching (CFT) recently announced a number of developments for the university's course management system, including new features and new support options for instructors.  These enhancements follow a move to Blackboard-managed hosting last year that brought significantly improved speed and reliability to the system.
"Blackboard provides a core set of educational technologies available to faculty across campus," said Cynthia Cyrus, vice provost for learning and residential affairs.  "The recent changes for Blackboard are part of Vanderbilt's strategic investment in the use of technology to support student learning."
A number of Blackboard upgrades were rolled out over the summer, providing new options for existing tools and features, including a student preview tool, rubrics and profile photos for students and instructors.  "The new tools have been frequently requested by instructors," said Derek Bruff, director of the Center for Teaching.  "I'm glad to help make Blackboard a more robust environment for supporting student learning."
The Center for Teaching has taken on a new role in providing technical support for instructors using Blackboard at Vanderbilt, complementing the center's existing teaching consultation services.  "Whether you're interested in learning how Blackboard tools can support your teaching goals," said Bruff, "or you have a technical question or problem, the Center for Teaching can help."
Vanderbilt instructors now have a number of options for seeking Blackboard support at the Center for Teaching:
Email support is available via blackboard@vanderbilt.edu, with the following support hours: Sundays 5 p.m. to 11 p.m., Mondays through Thursdays 7 a.m. to 11 p.m., and Fridays 7 a.m. to 5 p.m.
The Center for Teaching also hosts drop-in support hours, during which instructors who have Blackboard questions can stop by the center without an appointment.
A number of on-demand resources, including print and video walkthroughs, are available on the Blackboard website.
Additionally, center staff members, including Stacey Johnson, new assistant director for educational technology, are available upon request for individual consultations and workshops on teaching with Blackboard.  Requests should be sent to blackboard@vanderbilt.edu.
While providing frontline Blackboard support to instructors, the Center for Teaching will collaborate and coordinate with other technology units on campus, including Vanderbilt University Information Technology and Enrollment Management Operations Support, to ensure that Vanderbilt's teaching community has access to the tools and resources it needs to use Blackboard effectively.
Oversight for Blackboard is provided by Cyrus and John Sloop, associate provost for digital learning.  The Blackboard Faculty Advisory Committee, now in its second year, continues to provide advice and input into strategic planning at Vanderbilt.  The committee recently approved a new process by which individuals and groups may request new features for Blackboard.
More information on the request process, the Blackboard Faculty Advisory Committee, and the new Blackboard features and support options can be found on the renovated Blackboard website.