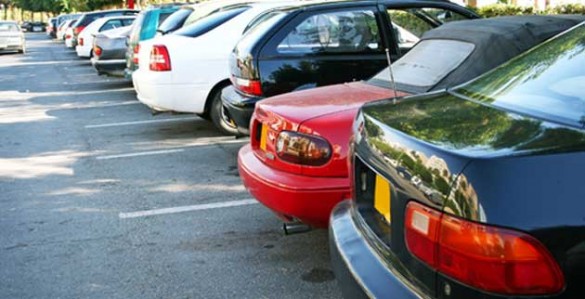 Please disregard this message if you are Vanderbilt University Medical Center faculty or staff.
Online vehicle registration for the 2015-16 academic year opens Monday, Aug. 10, for University Central and School of Nursing faculty and staff. Please register or renew registration on your vehicle before the current permit expires on Aug. 31, 2015.
Before you begin, you will need the following information for each vehicle that you plan to register:
Make, model, year and color of your vehicle; and
The license plate number and state in which your vehicle is registered.
How to register online
Select "Purchase Permits" from the options menu, then click the "Affiliated Login" button.
Enter your VUnetID and ePassword.
Verify all of the pre-filled information, and make any necessary changes. If the fields are not pre-filled, complete any missing information.
University Central and School of Nursing faculty and staff are encouraged to use payroll deduction as a pre-tax alternative to using a credit or debit card.
Your decal will be delivered to the address you select during registration. If you prefer to have your permit delivered on campus, please select your campus address. Helpful instructions, information and a parking map will be sent with your permit.
Please affix your permit to your registered vehicle when it arrives. There is no reason to wait until Sept. 1, as permits are valid and can be displayed immediately.
Register in person
If you do not have a computer available to you, parking decals also may be purchased from 7:30 a.m. to 5 p.m. Monday through Friday at the computer kiosk located at Vanderbilt University Parking Services, 2043 Scarritt Place, in the Wesley Place Garage.
Reserved parking options
You are pre-qualified for a designated parking permit based on your department's location on campus. If you prefer a reserved parking space in lieu of one in your designated area, you may choose from the available reserved parking locations on the permit list.
Alternative transportation
Vanderbilt University offers a wide variety of transportation options. Faculty and staff can take advantage of the MTA Ride to Work program, vanpools, Express buses, Music City Star discounts, Zipcars, Enterprise CarShare (formerly WeCar) and much more.
Learn more about alternative transportation options at Vanderbilt.
Contact: VUPD Parking Services, (615) 322-2554