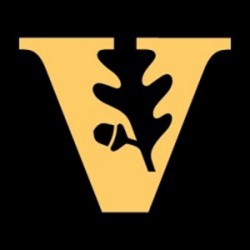 Vanderbilt University's master's program for working adults will hold an open house Aug. 11 to preview its fall courses, which include offerings in the realms of history, film, politics and music.
The open house is 6 p.m. in Cohen Hall on the Peabody College portion of the Vanderbilt campus. It is free and open to both current students and anyone interested in learning about the Master of Liberal Arts and Science (MLAS) program. Professors will give short presentations about their courses and MLAS officials will be on hand to answer questions about the program.
The fall course offerings are:
The Music of the Infidels with instructor Michael Slayton, associate professor of composition and theory at Vanderbilt's Blair School of Music. The class will study composers and artists who challenge us to think about music in new ways.
The United States and the Vietnam War with instructor Thomas Schwartz, professor of history in the College of Arts and Science. The class will examine the history of America's involvement with Vietnam, an involvement which began with a limited commitment to the French war effort in the late 1940s and escalated into a full-scale American war in 1965.
Cuba and the United States: Ties of Singular Intimacy with instructor Frank Robinson, assistant professor of history in the College of Arts and Science. The class will trace the history of the complex political, cultural, and economic ties between Cuba and the United States with an eye to assessing the likelihood of an eventual rapprochement between the two countries.
The Films of Clint Eastwood and Woody Allen with instructor Sam Girgus, professor of English in the College of Arts and Science. The class will offer close readings of major films by two of America's greatest current directors who have profoundly influenced modern film and contemporary culture and values.
The MLAS Program, with courses costing roughly half of that of an average Vanderbilt course, is open to college graduates who complete the application process and are accepted. Further discounts are available to Vanderbilt employees.
MLAS students have the option of taking a broad variety of classes or focusing on a specific area and earning a certificate. Certificates are available in Ethics, Creative Arts, History and Creative Writing.
For more information, see the MLAS website or telephone (615) 343-3140.