The death of Billy Sherrill means Nashville has lost one of its most influential and powerful producers and songwriters, says Peter Cooper, a longtime Music City insider who covered Sherrill for many years as a journalist.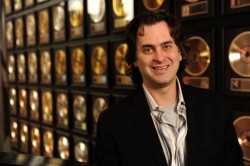 Cooper, senior lecturer in music history and literature at the Blair School of Music at Vanderbilt University and museum editor at the Country Music Hall of Fame and Museum, covered the country music industry for 14 years for The Tennessean before moving to the Hall of Fame in November. He teaches a class on the history of country music at Vanderbilt.
Sherrill, one of the prime concoctors of the slick "Nashville Sound," died Aug. 4 at his home. He produced such hits as "Stand By Your Man" for Tammy Wynette, "He Stopped Loving Her Today" for George Jones and "Behind Closed Doors" for Charlie Rich. He also co-wrote "Stand by Your Man" with Wynette.