Media Inquiries
Latest Stories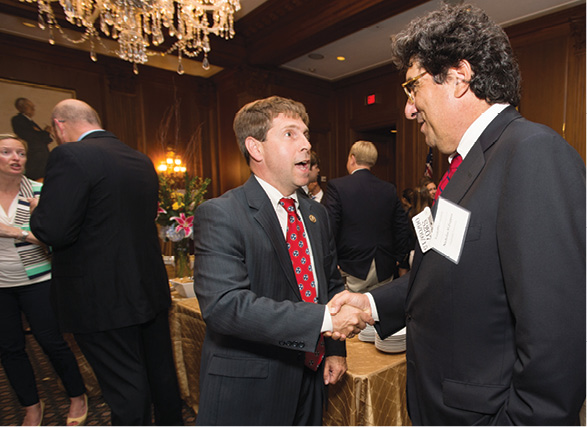 Chancellor Nicholas S. Zeppos visited with members of Congress in Washington, D.C., June 8–9 to encourage members to reach a budget agreement that allows for additional discretionary funding for important priorities such as research and education.
"My message on Capitol Hill was clear: Our country needs to continue to invest robustly in basic research," Zeppos says. "Congress and the administration need to provide sustained, steady funding for scientific research across all disciplines."
Zeppos also spoke about ways to improve the higher education regulatory environment, citing recommendations included in the final report of the Task Force on Government Regulation of Higher Education, which he co-chaired. He emphasized preserving important, effective regulations while identifying smarter, more efficient regulations overall.
"Federal regulations serve an important purpose of protecting students and families and providing transparency and accountability in how federal dollars are spent," he says. "The recommendations we are advocating are largely common-sense solutions to the jungle of red tape our institutions face."
In February, Zeppos testified before the U.S. Senate Health, Education, Labor and Pensions (HELP) Committee that federal oversight of higher education has expanded to the point of undermining the ability of colleges and universities to function in a dynamic economy. Many of the U.S. Department of Education's regulations "are well-intended but unnecessarily voluminous, too often ambiguous, and the cost of compliance has become unreasonable," said Zeppos during his testimony.
The Task Force on Government Regulation of Higher Education was formed in November 2013 by four senators, including Lamar Alexander, BA'62, R-Tenn. (the current chairman of the committee), to conduct a comprehensive, nonpartisan review of the Department of Education's regulations and reporting requirements on colleges and universities.
---