Cotton Candy Blood Vessels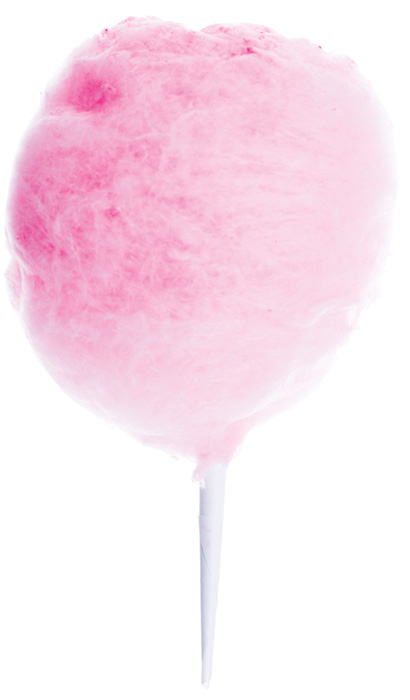 It takes a special kind of person to recognize the similarity between cotton candy and human blood vessels. But to use actual cotton candy to make something that mimics the latter? That takes a gifted researcher like Leon Bellan.
The assistant professor of mechanical and biomedical engineering currently is working to create artificial human capillary blood vessels using cotton candy and gelatin. He hopes someday these man-made capillaries will help keep artificial organs and other tissues alive, and thereby dramatically impact the field of regenerative medicine.
"If you want to build thick tissue, you need this vascular network—this sort of internal plumbing—to help keep the cells embedded within alive," Bellan says. "This vascularization issue is a hurdle for lots of areas of tissue engineering, so we feel our research can have far-reaching benefits."
Bellan's lab focuses on the smallest blood vessels in the human body, the capillaries. His unique technique builds tiny, intricate 3-D channel systems by embedding cotton candy within gelatin and then dissolving the fibers.
Meanwhile, Bellan's lab grows actual endothelial cells, which line the interior surface of blood vessels, for the purpose of implanting them into the artificial channels. But, like real capillaries, the artificial blood vessels are minuscule, about one-tenth the size of a human hair. This makes lining the artificial channels with real human cells extremely challenging.
"We're essentially trying to fit a 10-micron suspended cell within a 10-micron channel," he says. "What we're trying to work out now is how to get the cells into the channels without clogging."
The next step in the research is to see if Bellan's artificial capillaries will be accepted by real tissue. "We need to see," he says, "if we can get a real vascular network to integrate with our artificial capillary network inside these tissue-engineered constructs." The project is supported in part by a National Institutes of Health grant.
---
Watch a video about Bellan's research:

---
'Bridge' for Minority STEM Ph.D.'s
On college campuses nationwide the increase of educational opportunities for minority students is a priority, but there is perhaps no more glaring need than in science, technology, engineering and math (STEM) Ph.D.'s. According to a recent study by Brown University researchers, underrepresented minority students earned 18.3 percent of STEM bachelor's degrees in the U.S. in 2004 but only 12.1 percent of STEM doctorates in 2010.
Vanderbilt, however, is taking the lead, along with Tennessee State University, in addressing the issue with a new "bridge-to-doctorate" program being launched by a coalition of Tennessee universities.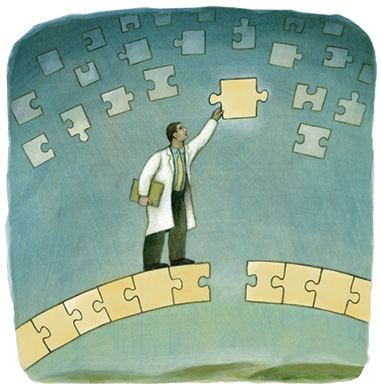 "We are thrilled to be working with TSU and our other Tennessee partners on this project," says Art Overholser, BE'65, senior associate dean of the Vanderbilt School of Engineering and co-director of the new program. "We all benefit by increasing the number of underrepresented minority students earning their Ph.D.'s in these fields."
The National Science Foundation recently awarded $987,000 to TSU to launch the new program as an expansion of the Tennessee Louis Stokes Alliance for Minority Participation. TLSAMP is an NSF-funded collaborative effort by 10 Tennessee colleges and universities to significantly increase and improve retention of underrepresented minority students in STEM fields statewide.
The new program, tagged TLSAMP BD @ VU, will fund 12 students and will recruit them both nationally and within TLSAMP institutions. Students must complete undergraduate degrees in STEM fields to qualify for the program.
TLSAMP BD @ VU will build upon the success and lessons learned from the Fisk–Vanderbilt Master's-to-Ph.D. Program. Launched in 2004 the two-year program has created a detailed, research-based toolkit to support underrepresented minority students on their paths to earning a Ph.D.
"We have built a robust and nationally visible platform through the Fisk–Vanderbilt Bridge Program for underrepresented minority Ph.D.'s in the sciences," says Keivan Stassun, professor of physics and astronomy at Vanderbilt and co-director of TLSAMP BD @ VU. "Now with this NSF bridge-to-doctorate grant, we have the opportunity to scale up and make an impact in engineering also."
Mark Hardy, vice president for academic affairs at TSU, is principal investigator on the TLSAMP BD @ VU grant and will be assisted on the project by Lonnie Sharpe, the Massie Chair of Excellence at Tennessee State University and executive director of TLSAMP. Dina Stroud, PhD'01, research assistant professor in clinical pharmacology, is executive director of TLSAMP BD @ VU.
---
Learn more about the new bridge-to-doctorate program.
---