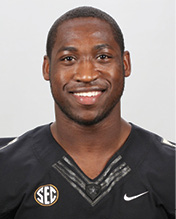 When Ralph Webb signed a letter of intent with Vanderbilt in February 2013, he was looking for an opportunity to play football at the highest level. Little did the Gainesville, Florida, native realize what other adventures he might find at Vanderbilt.
Webb, the starting running back for the Commodores, was one of 12 Vanderbilt students who traveled to Australia in May and June to study the diverse ecosystems of the Great Barrier Reef and Daintree Rainforest. "This is such a great experience," says Webb, a junior sociology major. "It's a blessing. Besides places in Florida and trips for football, I haven't traveled much at all. I am very thankful for this opportunity."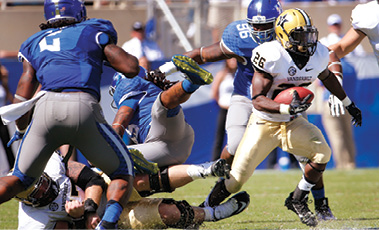 Many major college programs, especially those in the SEC, would be reluctant to allow one of their best players to travel abroad for two-plus weeks. Head Coach Derek Mason, however, encouraged Webb to make the trip. In fact, Vanderbilt encourages athletes to study abroad whenever possible.
"Coach was very hyped," Webb says. "He really wanted me to go. The coaches trust me to get my training in while I'm gone. They have faith that I won't miss a step when I get back."
Webb emerged as a bright spot on the Vanderbilt offense in 2014, setting a single-season freshman record with 907 yards rushing. He heads into the 2015 season as a candidate for All-SEC honors.
---