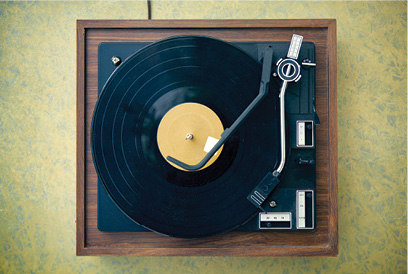 Shortly after coming into this great job as editor of Vanderbilt Magazine, I got a request from my new boss to produce a themed issue exploring how undergraduate admissions is changing (i.e., getting harder!). Several days later I mentioned the topic to some fellow alums at a party, and we all had this momentary pause, clutching our drinks a bit tighter, before blurting out almost in unison, "I never would have gotten in today!" This group included a highly respected Nashville doctor in his mid-70s and a 40-something senior executive at a quickly growing health services company, who also holds an MBA from Harvard—hardly a bunch of underachievers.
To quote the great Bob Dylan, the times they are a-changing. When I graduated in 1996, Vanderbilt's admittance rate sat a shade below 60 percent. For this year's incoming class, it was 11.6 percent. The school's competitors used to include well-regarded state schools and other regional standouts. Today, Vanderbilt's competitive set consists of marquee Ivy League institutions as well as some school in Palo Alto. So what's changed? We examine that question from various viewpoints, but suffice it to say it's part of a larger vision that combines opening Vanderbilt's doors to a whole new world of learners, while investing in a long and bright future for the university.
As part of its efforts to reach a broader range of highly qualified students, Vanderbilt has shown a vigorous commitment to making higher education affordable to students from many backgrounds, including candidates who are the first generation in their families to attend college. These students may come from a multitude of socioeconomic and ethnic backgrounds, but they all recognize the transformative power of higher education, as their stories tell.
The times are indeed a-changing at Vanderbilt in other ways as well. As a long-suffering Commodore fan (sorry, I'm just stating the obvious), I reveled in the bliss of watching Vanderbilt's amazing women's tennis team bring home its first NCAA title and the third for the university. Then, miraculously, a few weeks later I bit my fingernails to nubs watching the baseball team as it made its second trip in a row to the College World Series finale. Vanderbilt has always recruited top student-athlete talent through the years—I should know, since I'm married to a brilliant former track hurdler—but as this summer's wins have shown, we're in a whole different league today where competing for national championships is becoming the new normal.
So yes, Vanderbilt is changing. In many ways the school's long upward trajectory has just gotten steeper. But the strong foundation of collaborative learning in an intellectually electrifying atmosphere—scented with the sweet aroma of pine straw and magnolia leaves, of course—remains very much intact. Personally, I'm honored to get the opportunity to help chronicle where we're headed next. It's a journey I hope readers will take right along with me.
—RYAN UNDERWOOD, BA'96, EDITOR
ryan.underwood@vanderbilt.edu
@runderwood
---