A national search is being launched for the university's next vice provost for research. The search committee, appointed and chaired by Provost Susan Wente, comprises faculty from across the university. Its first meeting is set for July 24.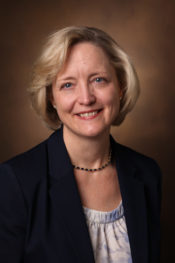 "Our ideal candidate will be a proven leader with the ability to foster the Vanderbilt research culture and increase the visibility and recognition of our faculty. A track record of supporting diverse, extramurally supported research portfolios is critical, " Wente said. "Promoting and supporting world-class research, scholarship and the creation of knowledge is a Vanderbilt core mission, and we are committed to finding the very best individual."
The scope for the new position is expanded from its current state based on feedback received from faculty on how to better support research and to include new responsibilities in support of the university's future vision and trans-institutional strategies. The new vice provost for research also will be responsible for developing and providing stewardship for international research partnerships.
Working with the search firm Russell Reynolds and Associates, the search committee will gather input from across campus to fully define the position description as well as to begin gathering nominations for internal and external candidates. The aim is to complete the search during 2015, with the new vice provost in place by early 2016.
When Dennis Hall stepped down at the end of December 2014, Vice Provost Timothy R. McNamara took on the vice provost for research responsibilities for one year. McNamara will work with the committee as it refines the position's definition and throughout the search process.
The search committee members are:
Susan Wente, provost and vice chancellor for academic affairs, chair;
Roger Cone, Joe C. Davis Chair in Biomedical Sciences; professor and chair, molecular physiology and biophysics;
Peter Cummings, associate dean for research, School of Engineering; John R. Hall Chair in Chemical Engineering; professor of chemical and biomolecular engineering;
Erin O'Hara O'Connor, Milton R. Underwood Chair in Law; director of graduate studies, Ph.D. Program in Law and Economics; chair-elect, Faculty Senate;
David Dickinson, associate dean for research and strategic planning, Peabody College; professor of education;
Keivan Stassun, senior associate dean for graduate education and research, College of Arts and Science; professor of physics and astronomy; director, Vanderbilt Initiative in Data-Intensive Astrophysics; co-director, Fisk-Vanderbilt Master's-to-Ph.D. Bridge Program; and
Liz Zechmeister, professor of political science; director of the Latin America Opinion Project.