Assistant dean for public interest named at Vanderbilt Law School
by
Jim Patterson
Jul. 15, 2015, 11:20 AM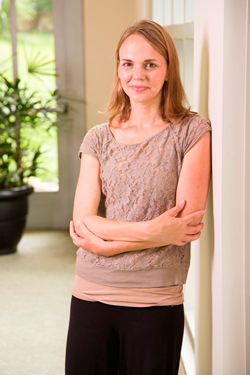 Spring Miller was named to the newly created position of assistant dean for public interest at Vanderbilt Law School, announced Chris Guthrie, dean of the school.
"Our students already have excellent public interest-related resources available to them through Vanderbilt's academic and clinical programs, career counseling services and student organizations," said Guthrie, the John Wade-Kent Syverud Professor of Law.
"The appointment of an assistant dean for public interest reflects our commitment to facilitate even greater public interest opportunities for all students during law school and beyond, and I am elated that Spring has agreed to serve our students in this new role."
Miller, a former farmworker legal services attorney, has worked intensively with students seeking public interest fellowships for the past year as a social justice placement specialist.
"Fellowships are an important pathway into post-graduate public sector work, but there are many other entry points as well," Miller said. "I look forward to working with colleagues throughout the law school to expand public interest and pro bono opportunities for all students."
The appointment is effective immediately.