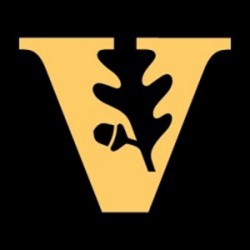 A new title, "retired faculty," has been created to recognize faculty who end full-time service to the university but are not granted emeritus/emerita status. The new title was recommended by the Faculty Senate's Faculty Life Committee and unanimously supported by the senate. Provost Susan R. Wente approved the new title July 1.
"We believe this is the right thing to do for faculty who committed their time and careers to Vanderbilt, and that the university will benefit from the meaningful contributions these individuals can continue to make to the Vanderbilt community," Wente said.
The retired faculty title will be given to those faculty who, at the time of the end of their employment, are not granted emeritus/emerita status and are in good standing, have served Vanderbilt for an extended period of time, and have contributed to the mission of the institution. There are approximately 90 non-emeritus/emerita faculty who have retired at this time.
Retired faculty will receive:
A Vanderbilt University identification card with the "Retired Faculty" distinction;
Access to the campus computer network and a Vanderbilt email address; and
Library borrowing privileges and access to library buildings during regular and restricted hours.
Deans will approve the awarding of the retired faculty title and benefits, with the concurrence of Wente. The Office of the Provost will manage the administration of benefits.
Faculty Life Committee members met with numerous university and Vanderbilt University Medical Center leaders and stakeholders to explore the issue and identify the list of benefits that could be made available to retired faculty.
"We worked to create this new title with the hope and belief that it would go a long way toward creating goodwill among retired faculty who, for the most part, had lost their connection to Vanderbilt," Mel Ziegler, professor of art and chair of the Faculty Life Committee, said. "We recognized that those retiring without emeritus/emerita status were deserving of continued benefits from the university."
According to a 2014 report from the Faculty Life Committee, from 2003 to 2013 approximately 25 percent of faculty overall (10 percent of university faculty and 40 percent of Medical Center faculty) retired without emeritus/emerita status, which comes with numerous benefits.
The 2014-15 Faculty Life Committee members were:
Mel Ziegler, chair, professor of art;
Donald Brady, Executive Committee liaison and professor of medicine;
Mark Cannon, associate professor of leadership and organizations;
Robin Fountain, professor of conducting;
Scott Guelcher, associate professor of chemical and biochemical engineering;
Christopher Lind, professor of medicine;
Holly McCammon, professor of sociology;
Scott Pearson, associate professor of surgery;
Claire Smrekar, associate professor of leadership, policy and organizations; and
Stephanie Spottswood, professor of radiology and radiological sciences.
Questions about the new title and benefits should be sent to provost@vanderbilt.edu.