Media Inquiries
Latest Stories
Survey results from 3,500 federal managers released at July 16 event in D.C.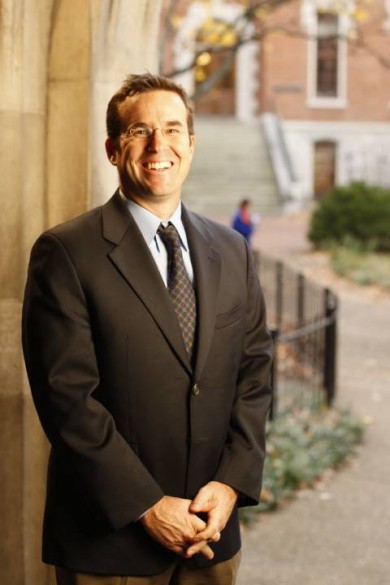 In a new survey with responses from 3,500 managers working in federal agencies, a third told researchers that their workforce lacks the skills to get the job done and insist that it's extremely difficult to fire underperforming employees.
The managers explained how their federal agencies struggle to recruit, promote and retain the best employees. These issues make it increasingly difficult for them to carry out core tasks such as landing planes safely or delivering billions of pieces of mail and contrasts sharply with the experience of private sector executives.
The results of this national study will be made available at a news conference at 1 p.m. ET on Thursday, July 16, at the National Press Club in Washington, D.C. Reporters will have access to results, slides and an executive summary at the event.
The researchers who conducted the national Survey on the Future of Government Service will be available to expand on:
Compare public sector answers to those of private sector executives
Characteristics of higher and lower performing agencies
What agencies can do to improve
Use data to clear up misperceptions about the government worker
The survey was undertaken by the Center for the Study of Democratic Institutions at Vanderbilt University. Last year, nearly 15,000 federal executives received a letter endorsing the survey from former Reserve Chairman Paul Volcker, followed by the survey a few weeks later. About 24 percent returned the survey, giving frank feedback about the state of the federal workforce, their own training and expertise and their power to address personnel issues.
"[lquote]It's time to do civil service reform,"[/lquote] says David E. Lewis, William R. Kenan Jr. Professor of Political Science at Vanderbilt University and lead researcher on the survey. "I worry that it will be done in piecemeal fashion in response to a crisis rather than the right way."
Lewis says the data supports that the U.S. desperately needs to develop a modern-day human resources system for a modern government.
"Federal spending has quadrupled since 1960," adds Lewis. "The number of federal employees today is actually slightly less than 1960. We are asking federal employees to do more and manage four times as much."
Members of the media who plan to attend should RSVP to melanie.moran@vanderbilt.edu.
WHAT: Political scientist David E. Lewis will reveal results of national study of managers within federal agencies—discussing hiring, firing and promotions.
WHEN: 1-2 p.m. Thursday, July 16
WHERE: National Press Club, Zenger Room