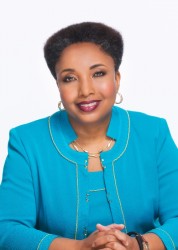 Removing Confederate flags and other symbols because of the church shootings in South Carolina could inflame instead of ease racial tensions, says Vanderbilt University professor Carol Swain.
Dylann Roof is accused of shooting nine people to death June 17 at Emanuel African Methodist Episcopal Church in Charleston, South Carolina. He allegedly has stated a desire to start a race war. Since then, the governor of South Carolina has called on the state legislature to vote to take down the Confederate flag, the governor of Alabama ordered all Confederate flags removed from the state capitol grounds, and state officials in Mississippi, Tennessee and other states are reviewing Confederate imagery on display.
"Efforts to remove Confederate flags and tributes to Confederate leaders will not bring back the people slaughtered in South Carolina nor will it substantially improve race relations," says Swain, professor of law and political science. "Most likely, it will fuel hatred and resentment of blacks among whites who have been indifferent in the past."
Instead, Swain suggests studying the manifesto of alleged South Carolina murderer Roof and taking a hard look at the issues used by white nationalists to recruit mainstream Americans.
"Political correctness has no place in this discussion," Swain says. "It cannot be a one-sided conversation nor should we act in the heat of passion."
Swain is the author of The New White Nationalism in America: Its Challenge to Integration, a 2004 book examining the rise of white nationalists who eschew violence and seek to expand their influence through argument and persuasion directed at white Americans aggrieved over racial issues.
To speak with Carol Swain, contact Jim Patterson at (615) 322-NEWS or jim.patterson@vanderbilt.edu.