Media Inquiries
Latest Stories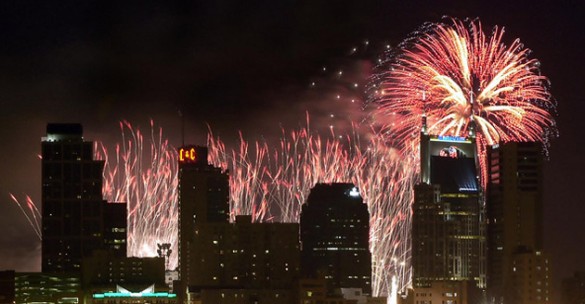 Vanderbilt is partnering with the city of Nashville to offer parking for "Music City July Fourth: Let Freedom Sing!," a full day of family activities culminating in the city's fireworks show. The event is billed as the largest in the country, and Vanderbilt University Medical Center shuttle lots will be offered as one of the parking options for those wanting to attend the festivities.
Vanderbilt University Police Department will provide a uniformed security presence for the shuttle lots being used for the event – Lots 73, 74 and 75. Those who park in the Vanderbilt lots can then walk to a designated Nashville MTA bus stop to catch one of the city's buses downtown for the celebration. Regular fares will be in effect, and the buses will run on their normal operating schedules.
Details regarding bus stop locations and times are available at visitmusiccity.com or nashvillemta.org. The last bus of the evening is scheduled to depart downtown at 10:45 p.m.
NOTE: All passengers returning after the fireworks should board at Music City Central, MTA's downtown transit station located at 400 Charlotte Ave., for the return trip.