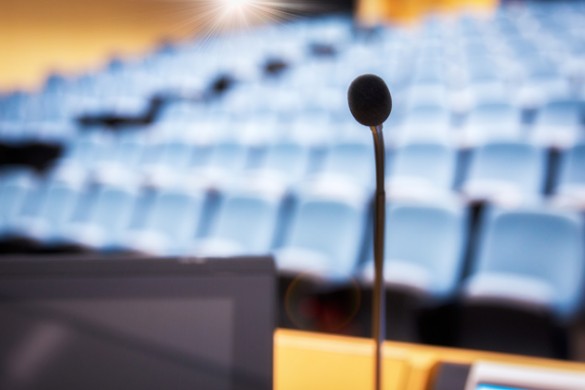 Many political pundits agree that Nashville's mayoral race is likely to end in a runoff. During that critical final decision time for voters, Vanderbilt University, the League of Women Voters and NewsChannel 5 will team up to offer an hourlong debate on Monday, Aug. 24.
The live television event moderated by NewsChannel 5's Rhori Johnston begins at 7 p.m. in Ingram Hall at Vanderbilt's Blair School of Music. It is free and open to the public.
The debate continues Vanderbilt's tradition of encouraging civic participation and providing forums for voters to discern candidates' views on issues that will impact the future of the city.
To reserve a seat, go to metronashvillemayoraldebate.eventbrite.com.
"[rquote]With a runoff election possible, this debate will allow voters to hear firsthand about the issues that matter to them, and it will give the final candidates an opportunity to articulate their positions on those issues as well as their vision for the city,"[/rquote] Vice Chancellor for Public Affairs Beth Fortune said. "Vanderbilt is pleased to partner with NewsChannel 5 and the League of Women Voters to provide this forum to the citizens of Nashville when this critical leadership decision will be at its endpoint."
"NewsChannel 5 is honored that so many viewers are turning to us every day for news and information about this important mayoral election," said NewsChannel 5 Network Vice President and General Manager Lyn Plantinga. "We look forward to working with our partners at Vanderbilt University and the League of Women Voters to provide this in-depth look at the runoff candidates and their positions. We want to help our community make a smart and informed decision at the polls."
"Helping voters make informed decisions is central to the work of our organization. We are delighted to join in providing Nashville's voters with the knowledge they need about the final two candidates prior to the Sept. 10 runoff election," said Debby Gould, president of League of Women Voters of Nashville.
Vanderbilt has previously hosted numerous U.S. Senate and mayoral debates on its campus, as well as a long-running Meet the Candidates picnic, during which candidates are invited to stand on a soapbox in Vanderbilt's "public square" to speak briefly to the audience. The picnic has become a popular and festive Vanderbilt tradition prior to major elections and will be held this year on Thursday, July 16.