Media Inquiries
Latest Stories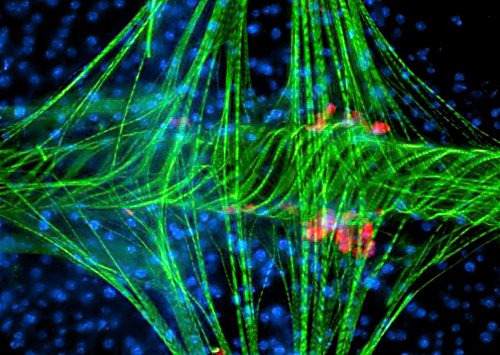 Julián Hillyer, associate professor of biological sciences at Vanderbilt University, is this year's recipient of the H.B. Ward Medal given by the American Society of Parasitologists.
The award, which consists of a specially designed bronze medal and a $1,000 honorarium, is conferred on mid-career members of the society "who, by self-directed investigations, shall have attained a position of leadership in some aspect of parasitological research."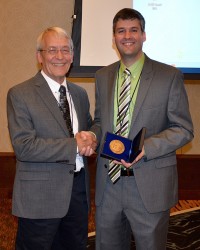 Hillyer's area of expertise is the mosquito immune system, particularly hemocytes, surveillance cells that circulate in the insect's circulatory system and recognize a variety of foreign targets.
Mosquitoes carry so many diseases that affect humans, including malaria, dengue, yellow fever and encephalitis, because their parasites have found ways to avoid or overwhelm the insect's immune system. So knowing how the mosquito's natural defenses function can provide the information needed to block the parasites more effectively or to develop novel disease control strategies.
Among other things, Hillyer's research has illustrated how the malaria parasites must fight through the mosquito's defenses to reach its salivary glands where the parasites are injected into human prey. His papers are highly cited by other scientists and several are considered of such fundamental importance that they are recommended reading in textbooks on insect physiology.
The medal was presented at a ceremony at the society's annual meeting on June 28 in Omaha, Nebraska.