Media Inquiries
Latest Stories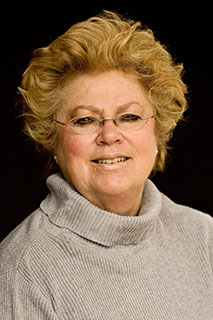 Helen Tuel, EdD'85, is the 2015 recipient of the 2015 Vanderbilt Alumni Association Board of Director's Alumni Public Service Award.
Thirty years ago Tuel recognized the health benefits of riding horses for children with disabilities. She enrolled at Vanderbilt and obtained a doctorate in education administration—focusing on the value of play in learning—and started the Therapeutic and Recreational Riding Center in Maryland with just a borrowed pony and one child with Down Syndrone.
TRRC is now a premier accredited center with 35 trained, certified staff members. Through TRRC, Tuel uses horse riding to heal catastrophically wounded warriors and improve the attention span, memory, concentration, speech, and confidence of children with disabilities.
"Helen's commitment to provide therapeutic riding services is an inspiration," says Jonathan Glasgow, BA'98, awards chair for the Alumni Association Board. "She left a comfortable job, pursued a Vanderbilt graduate degree and now provides a great service to children and adults with emotional and physical disabilities."
The Alumni Public Service Award recognizes an alumnus/alumna with superior service in the public sector or a sustained pattern of volunteer service in the community, or service to the arts, that has positively represented the university and fellow citizens. The award is not intended to recognize any political affiliation or work.
Tuel will receive the award in a ceremony held during Reunion/Homecoming 2015.
The Alumni Association Board encourages alumni, faculty and staff to nominate deserving alumni for the Alumni Public Service and other awards.