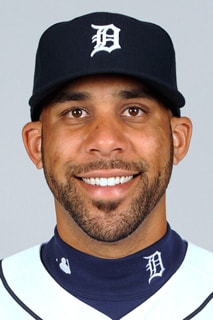 David Price, '09, is the recipient of the 2015 Vanderbilt University Alumni Association Board of Director's Young Professional Achievement Award.
After a collegiate career with numerous accolades, including recognition as the nation's top college baseball player with the Dick Howser, Golden Spikes and Brooks Wallace awards, Price was the first player selected in the 2007 Major League Baseball draft.
He emerged as a professional during the 2008 American League Championship series, saving game seven to send the Tampa Bay Rays to the World Series. He is a five-time All-Star and led the American League in both wins and earned run average in 2012. He received the American League Cy Young award as the league's best pitcher that same year. Price now pitches for the Detroit Tigers.
"Price is a passionate advocate for Vanderbilt and represents the university and himself with the highest standards of excellence both on and off the diamond. He is a consummate professional who is at the pinnacle of his profession and has tremendous promise for future success," says Alumni Association Board Director Jeff Spencer, BS'83, MD'87.
The Young Alumni Professional Achievement Award honors an alumnus/alumna, age 40 or under, with a significant record of career achievement and a promise for future professional success. Recipients have also been acknowledged by their peers for their outstanding work in their chosen field of endeavor.
Price will receive the award in a ceremony held during Reunion/Homecoming 2015.
The Alumni Association Board encourages alumni, faculty and staff to nominate deserving alumni for the Young Professional Achievement and other awards.