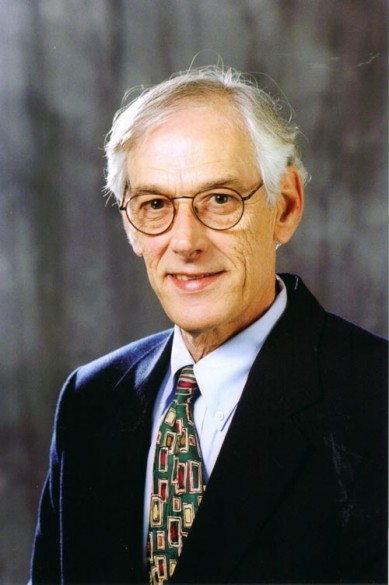 Leonard Keelon Bradley, a former lecturer in public policy at Vanderbilt University whose distinguished career included 28 years in state government, died June 22 at age 74 in Nashville.
Bradley was a faculty member in the Department of Leadership, Policy and Organizations from 2001 to 2010. As a lecturer at Vanderbilt's Peabody College of education and human development, his teaching drew upon his expertise about public policy development and the inner workings of state and local governments. He was instrumental in the development of the Education Policy Master's Program and served on the national advisory board of the National Center on Performance Incentives at Peabody.
"Leonard Bradley brought his vast knowledge, passion and experience in public policy to the classroom and inspired generations of students to engage in nuanced policy debates," Ellen Goldring, Patricia and Rodes Hart Professor and chair of the Department of Leadership, Policy and Organizations, said. "He represented all that is good in academia: a true collaborator, teacher, mentor, adviser and friend."
Bradley's ties to education and Vanderbilt were extensive. His great-grandfather, father and grandmothers on both sides of his family were all teachers. Bradley's father, Col. Leonard Bradley Sr., earned his undergraduate and graduate degrees from Peabody. His daughter, Alice Sanders, earned her master's degree in education and human development from Peabody.
Bradley's career in state government began in 1968 and included service as senior policy assistant to three Tennessee governors, Buford Ellington, Winfield Dunn and Don Sundquist. While with the Sundquist administration, Bradley oversaw development and enactment of the 1996 Families First welfare reform initiative.
Bradley also served as director of research and as legislative aide for Comptroller of the Treasury William R. Snodgrass, and as deputy commissioner of the Department of Human Services during the administration of Gov. Lamar Alexander. In addition, he served as associate vice chancellor for administration for the Tennessee Board of Regents and later as vice chancellor for facilities. He also was vice chair of the state's Council on Excellence in Higher Education, which was staffed by the Peabody Center for Education Policy.
After retiring from state service in 1996, Bradley lectured in public policy and government for five years at Tusculum College, where he was director of the Institute for Public Leadership and Policy.
Bradley earned undergraduate and graduate degrees in political science at the University of Tennessee and a certificate in the state and local government executive program at Harvard University. He was a copy editor at the Knoxville News-Sentinel and served in the U.S. Army.
Bradley is survived by two children, Timothy Bradley (Susan) of Norcross, Georgia, and Alice Sanders of Old Hickory, Tennessee; their mother, Sue Walls Bradley of Hermitage, Tennessee; four grandchildren, three brothers and a sister.
For more information on funeral arrangements, visit Eastland Funeral Home in Nashville.