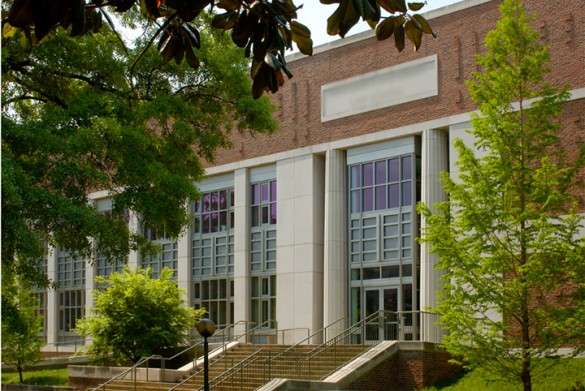 Vanderbilt Law School's Program on Law and Innovation is launching a "legal residency" program with UnitedLex, a global consulting and legal services firm.
The program is similar to a medical residency in that it provides both full-time employment and hands-on training. Vanderbilt Law graduates who participate in the two-year program will work directly with UnitedLex clients to deliver legal services in such practice areas as litigation services, e-discovery solutions, cyber security, contract management, patent litigation, intellectual property management and immigration law. The graduates will also receive rigorous training in the technologies and processes of 21st century legal practices in classes taught by senior attorneys.
"UnitedLex is a forward-thinking company founded by Daniel Reed, a Vanderbilt Law graduate and UnitedLex CEO, and I'm tremendously excited about the opportunity this residency program affords our graduates to learn to deploy legal technology and resources," said Chris Guthrie, dean and John Wade-Kent Syverud Professor of Law at Vanderbilt Law School. "I expect this to become a key feature of our Program on Law and Innovation."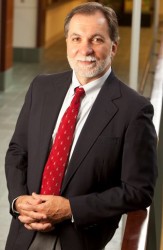 That program, directed by J.B. Ruhl, David Daniels Allen Professor of Law, offers a robust curriculum as well as co-curricular and extracurricular activities designed to train law students to anticipate and respond to innovations in the delivery of, and access to, legal services.
"The UnitedLex residency program offers Vanderbilt graduates an opportunity to gain legal experience as they work on the front lines of innovation in the delivery of legal services," Ruhl said. "I'm excited that we can offer graduates a direct pipeline to employment that combines work experience with training in current legal technologies."
UnitedLex first launched a pilot program at the University of Miami School of Law, and it has also affiliated with the law schools at Emory and Ohio State. Initially, UnitedLex expects to employ up to 10 recent Vanderbilt Law graduates and hire significantly more in a range of capacities as the program grows. At the end of the residency, some residents will continue on the UnitedLex legal staff, while others will find employment elsewhere. Affiliated law schools will participate in a revenue-sharing program, with proceeds supporting the schools and their students.
"Our legal residency program was created to address challenges facing the legal industry, including the lack of training opportunities for recent graduates and the ever-increasing costs for both the providers and consumers of legal services," Reed said. "The program represents a novel and innovative way for law schools and the legal industry to address client needs."
About UnitedLex
UnitedLex is a global provider of technology powered services that delivers industry leading legal and cyber risk strategies and solutions. UnitedLex was founded in 2006 with a singular mission to improve the performance of leading corporations, law firms and academic institutions. Since then, UnitedLex's more than 1,800 attorneys, engineers and consultants have provided unparalleled solutions resulting in risk mitigation, efficiency improvements and cost optimization for its clients across the globe. With more than $250 million in assets and committed capital, UnitedLex deploys the right blend of service and technology to support the world's leading corporations and law firms.
About Vanderbilt University Law School
Vanderbilt Law School has trained excellent lawyers for careers throughout the United States and around the world for 140 years. Located on the Vanderbilt University campus in Nashville, Tennessee, the law school combines the advantages of a stimulating university community, a top-tier faculty, a small, carefully selected student body, and a vibrant, livable city.