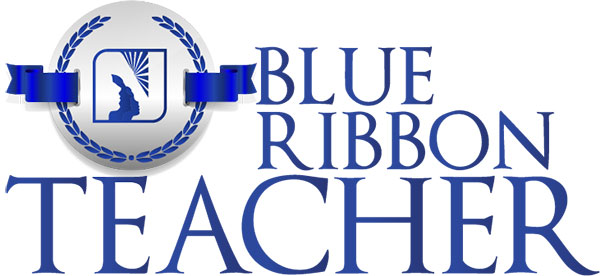 Chancellor Nicholas S. Zeppos hosted a reception May 21 honoring 50 Metro Nashville Public Schools (MNPS) Blue Ribbon Teachers selected through a community-driven awards program.
The 50 award recipients were individually recognized with a plaque and a cash award, with support from the Nashville's Agenda Steering Committee and the Nashville Public Education Foundation (NPEF).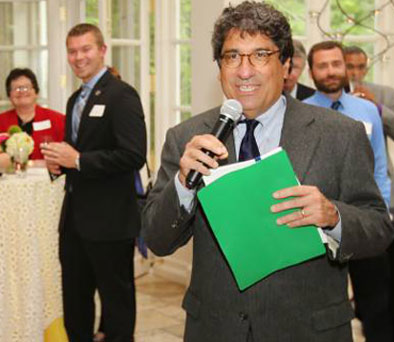 View the 2015 Blue Ribbon Teachers.
"Is there anything more important in our community than to honor and celebrate teachers in Metro Schools?" Zeppos asked the teachers and their families gathered for the reception and awards presentation. "To be a great city, we need great schools, and having great teachers is the most important first step."
The Blue Ribbon Teacher program is intended to complement traditional teaching awards and the recipients represent every grade level and every type of school, from zoned to magnet to charter. The designation is earned through exceptional performance in student growth measures, dedication to students and leadership.
According to Tom Sherrard, immediate past chair of NPEF and chair of the Nashville's Agenda Steering Committee, "The idea behind this award is to bring community recognition and thanks to some of our district's most highly effective teachers. We hope the award shows all teachers how much we appreciate the work they do and the contributions they make to our city."
The Blue Ribbon reception occurred at the same time as a mayoral debate, and Lewis Lavine, executive director of the Center for Nonprofit Management and a steering committee member, jokingly said, "Whoever wins the debate will not have as hard of a job as Jesse Register."
Register, director of schools, who has announced his retirement, told the assembled teachers he was about to "graduate" from MNPS. The importance of the work of teachers, he said, is not recognized enough. That made the Blue Ribbon program and recognition extra special.
"You are important to Nashville and to the 86,000 young people we work with," he told the teachers. "You are here, not because of salary. You are here because of a commitment to the work that we do. It is a cause and a calling."