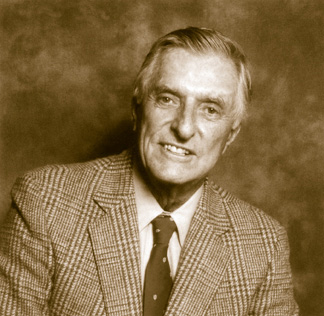 Judson Graves Randolph, a member of the Vanderbilt University Board of Trust for more than two decades and longtime chief surgeon at Children's Hospital in Washington, D.C., died at home May 17. He was 87.
"Judson Randolph was an exemplary physician, mentor and role model, who led with a great sense of compassion and wisdom," said Chancellor Nicholas S. Zeppos. "We remain deeply grateful for his years of service as a Vanderbilt trustee and for the many ways he strengthened the university."
Randolph, a Nashville native and graduate of Hillsboro High School and Vanderbilt Medical School, was trained in pediatric surgery at Boston Children's Hospital and served on the surgical staff there as well as the faculty of Harvard Medical School.
He joined the staff of The Children's Hospital in Washington, D.C., in 1963 as surgeon-in-chief, where he stayed for nearly 30 years. He also served as professor of surgery at George Washington University.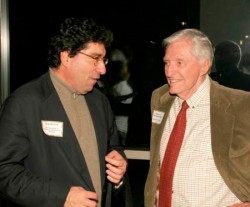 Randolph lectured at Howard University Medical School and in the 1990s taught surgery at Meharry Medical College in Nashville.
"Jud Randolph is a true giant in the world of surgery, especially pediatric surgery," said C. Wright Pinson, chief executive officer of the Vanderbilt Health System.
"He personally was equally great. He was a mentor, valued colleague and very close friend to many of us. He touched thousands of lives in important ways."
Randolph

Randolph joined the Vanderbilt Board of Trust in 1980, and was awarded emeritus status in 2003. He was active on the Academic Affairs Committee for many years, several as chair. He also served on the executive committee of the University Medical Center Board.

A memorial service was planned for 2 p.m. Aug. 1 at West End United Methodist Church.