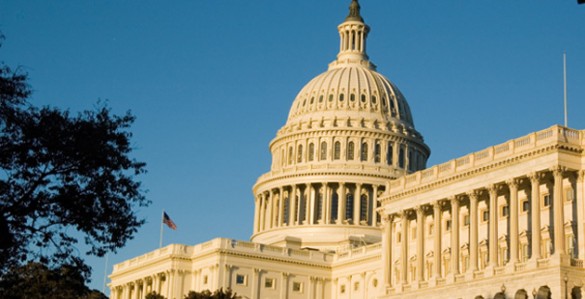 Twenty-three students will intern with various organizations in Washington, D.C., this summer through the Vanderbilt Internship Experience in Washington, a program sponsored by Vanderbilt's Office of Active Citizenship and Service.
Students were selected for the program through an application and interview process and have completed a one-credit-hour course in current political topics. The VIEW program runs from June 6 to Aug. 1.  Students will participate in a living-learning community and be paired with an alumni mentor as part of the program.
"The VIEW program offers a comprehensive, active-citizenship experience for undergraduate students," said program director Kelly Jamerson. "Now in its 11th year, VIEW provides students with the opportunity to interact with key government and nonprofit leaders in our nation's capital. Not only will students develop their professional skills, but they also will reflect on their own personal growth throughout the process."
Students in the 2015 VIEW cohort will intern with the following D.C.-area organizations:
Brazil Industries Coalition

Cassidy and Associates
Children's Defense Fund
Council on Hemispheric Affairs
Data Quality Campaign
George Washington University Institute for Reproductive Health
Livingston Group
National Coalition for the Homeless
National Public Radio
Newseum
Office of Sen. Lamar Alexander (R–TN)
Office of Rep. Jim Cooper (D–TN)
Office of Sen. Lindsey Graham (R–SC)
Office of Rep. Blaine Luetkemeyer (R–MO)
Office of Sen. Gary Peters (D–MI)
Vanderbilt Office of Federal Relations
Washington, D.C. Economic Partnership
Washington Organization for Latin America
Ways and Means House Committee
Willkie Farr & Gallagher, LLP
For more information, visit www.vanderbilt.edu/oacs/view.
Contact: Kelly Jamerson, (615) 322-7822
kelly.jamerson@vanderbilt.edu