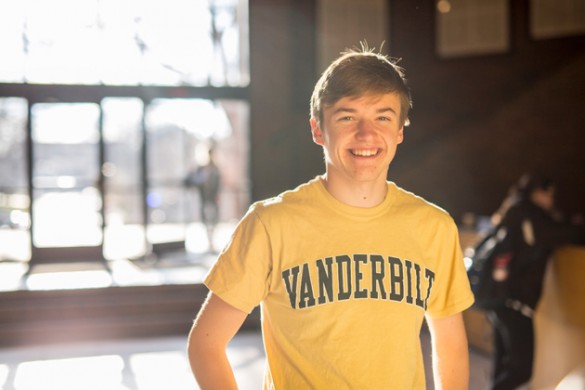 Gifts and pledges to Opportunity Vanderbilt, the university's expanded and ongoing financial aid initiative, have crossed $200 million, the university announced today. The program was launched in 2008.
"We are committed to offering our students a rich, diverse intellectual community, and Opportunity Vanderbilt directly supports that goal," said Susan Wente, university provost and vice chancellor for academic affairs. "Gifts from donors and the university's commitment to this ongoing initiative make achieving that goal possible. There's incredible value, both in and out of the classroom, in having a student body with all types of backgrounds, experiences and viewpoints."
Opportunity Vanderbilt ensures that 100 percent of an undergraduate's demonstrated financial need will be met with scholarships and grants, not loans. While celebrating the $200 million milestone, Wente stressed the work is not finished. "We are so grateful that our alumni, parents and friends are passionate about supporting this initiative," she said. "We honor those gifts, and we recognize that we have more work ahead of us to build the Opportunity Vanderbilt endowment. It's an investment in the future—one that we must continue to make."
Since its inception, the initiative has supported more than 7,500 undergraduate students. In the 2014-15 academic year, the progressive financial aid program is assisting 3,162 students. Opportunity Vanderbilt depends on generous alumni, parents and friends to support students with financial need. More than 2,700 people have made gifts ranging from $1 to $20 million since the initiative was announced in 2008.
Lillian "Tooty" Robertson Bradford, BA'63, believes that the scholarship that she and her late husband, James C. Bradford Jr., established will help change the lives of students who have the ability to come to Vanderbilt but need help with the costs. "[rquote]It's a privilege to see these students launch themselves and to be a part of that," she said.[/rquote] "And it's an investment in the future for all of us."
Senior Sabre Rucker, who holds the Irma Louise and Claude J. Keisling Scholarship, said getting into Vanderbilt had been her goal since eighth grade, but she didn't know how her family could afford it. Supported by Opportunity Vanderbilt, she graduated last week with a bachelor's degree in anthropology. "I didn't know the person who gave my scholarship, but he was willing to give," she said. "That's all it took to change my world. I'll never forget what he's done."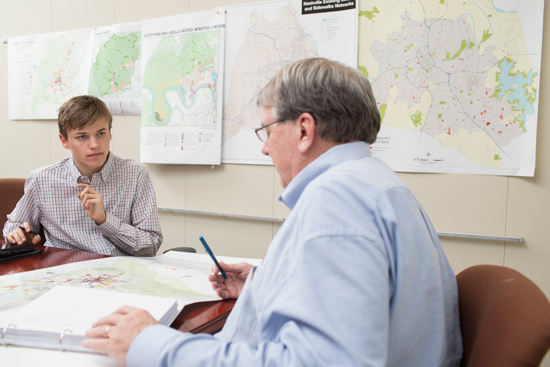 Junior Zach Elliott said the Jeff and Marieke Rothschild Scholarship he was awarded through Opportunity Vanderbilt made it possible for him to "break down a financial wall" and enroll here. He is working on a double major in civil engineering and public policy. "I'm fascinated by urban planning and public transportation systems in midsized cities," he said.
After spending the summer in Brazil on a civil engineering internship, Elliott plans to complete a master's in transportation engineering during his last year on campus. "With the financial support I've been given to come to Vanderbilt, I feel compelled to take advantage of every opportunity possible here," Elliott said. "It's great knowing how many people benefit from this program."
Opportunity Vanderbilt's key tenets—a need-blind admissions process, meeting 100 percent of a family's demonstrated need, and replacing need-based loans with grants and scholarships—place Vanderbilt among a handful of U.S. universities that allocate the resources necessary to make a premier college education a reality for students and their families. Learn more at vu.edu/oppvu.