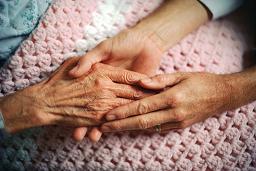 The Vanderbilt Child and Family Center will host a Lunch and Learn on May 20 from noon to 1 p.m. in Light Hall, Room 437.
Kim Lippard, a registered nurse with Home Instead Senior Care, will speak about the "40-70 Rule: An Action Plan for Successful Aging." The 40-70 rule encourages individuals to begin vital conversations with their aging loved ones when they reach the approximate ages 40 and 70, respectively. The 40-70 rule is designed to help families deal with sensitive topics related to end of life and come up with a plan that takes the guesswork out of aging.
For more information, visit the Vanderbilt Child and Family Center website or contact Stacey Bonner, family services coordinator, at stacey.l.bonner@vanderbilt.edu or (615) 936-1990.