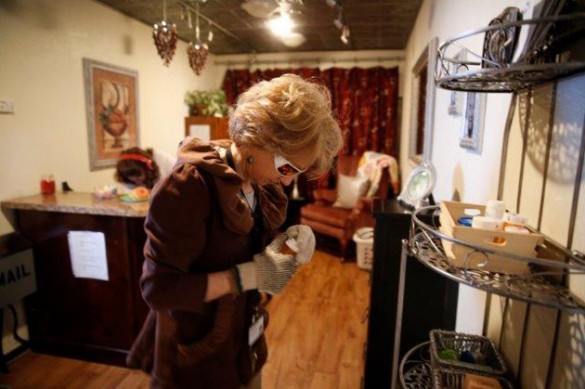 The Vanderbilt Child and Family Center partnered with Senior Helpers to sponsor the inaugural Virtual Dementia Tour April 22. More than 60 Vanderbilt employees participated in the tour, which provided the opportunity to experience life as an individual living with Alzheimer's disease or dementia.
After completing the tour, participants were able to identify with and better understand behaviors and needs of those in their care, and many reported that the tour felt like a real example of what a family goes through. Several shared feedback about their experiences:
"It was very revealing about some of the behavior we're experiencing in my family, and it will help me be more understanding. They are coping much better than I possibly could under those circumstances."
"The Virtual Dementia Tour was really interesting. It was amazing how you could mimic dementia in such a short amount of time. My grandmother had dementia for 10 years, and just from being in the simulation for five minutes, I got a taste of what she had gone through."
"This was a real eye-opener for me. I never dreamed there was so much confusion involved. I just thought you couldn't remember things or how to do things. The experience left me with feelings of anxiety and helplessness, and I am sure that is only a small portion of what persons with dementia feel."
"Going through the virtual dementia tour was very educational for me. It certainly made it real, and knowing how I felt, I will remember that when dealing with others."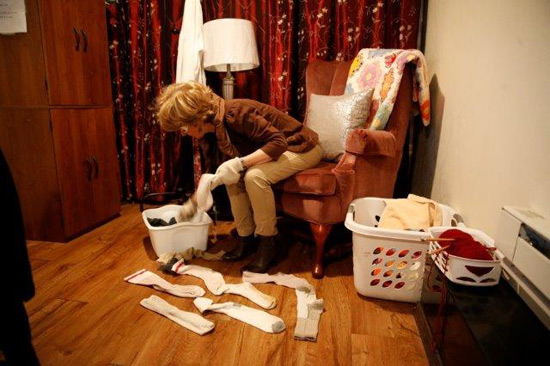 The Virtual Dementia Tour generated overwhelming response and will return to Vanderbilt in October.
For more information, contact family services coordinator Stacey Bonner at stacey.l.bonner@vanderbilt.edu or (615) 936-990.