Media Inquiries
Latest Stories
How important is it that Florida orange juice be produced in Florida? How about champagne? Must it come from the Champagne region of France or is California champagne good enough?
More than 75 nations will discuss the issue of identifiers of the geographic origin of products (GIs) May 11-21 in Geneva, Switzerland, at a diplomatic conference. Daniel Gervais, professor of law and director of the Vanderbilt Intellectual Property Program at Vanderbilt Law School, will attend to help negotiators work toward an agreement to protect the integrity of products that rely on geographic identification as a selling point.
"I think a deal on geographic identifiers makes economic sense, because it provides additional incentives for people to make a higher quality product," Gervais said. "In some cases, it also allows people to protect and maintain traditions, which I think has value."
The United States has not participated in the existing deal protecting geographic identifiers, having declined to sign a 1958 agreement reached in Lisbon, Portugal. The May conference will aim to modernize this 1958 text to lure more countries to join.
The United States does have a special trademark called "certification mark" that somewhat covers the issue within this country, but does not recognize the equivalent – GIs – from other countries.
There are American companies on both sides of the issue.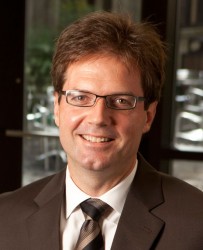 "Napa Valley wine producers, Vidalia onions in Georgia, Wisconsin cheese, Idaho potatoes, Florida orange juice – those are all GIs," Gervais said. "So there are a number of significant industries in the United States saying there is something to be said for these protections."
On the other side are some beer companies – Budweiser is a GI in the Czech Republic that may conflict with the United States' "Bud" – and some food conglomerates use geographical identifiers that aren't geographically true, such as Italian cheese that's not really made in Italy.
WTO AGREEMENT NEARING COMPLETION
In 1995 when the World Trade Organization was created, the United States agreed to negotiate the creation of a GI registration system. No such agreement has been reached. After 20 years, another agreement – this one with Europe – the Transatlantic Trade and Investment Partnership (TTIP) is nearing completion.
"We're talking about the biggest trade zone in the world," Gervais said. "It's worth trillions of dollars. The agreement is making progress and there are two key issues that are preventing it moving to the goal line."
The first issue is the method to resolve disputes. The second is the status of geographic identifiers.
Gervais, who has written extensively and spoken around the world on the proposed new agreement to protect GIs, will attend the Geneva conference on behalf of the International Society for the Development of Intellectual Property.
"My role will be to help iron out things," he said. One selling point of the proposed system is it allows any country to refuse to recognize any GI registered in another country, and anything that is added thereafter. But presumably if a country wants its own GIs protected, it will be cooperative in recognizing those of other nations.
"My best guess is the United States will eventually adhere to the new GI system," Gervais said. "It may not sign on to the revised agreement in May, but eventually it should join."