Providing coordinated support for international collaboration and research by Vanderbilt faculty and staff is the aim of a new office, Global Support Services, launched this spring by the Office of the Provost.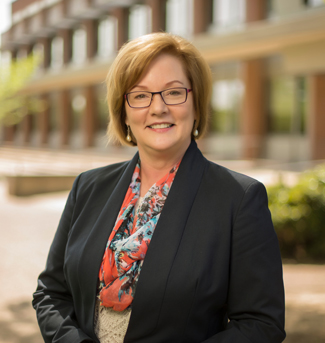 "GSS facilitates the international research and scholarship of our faculty and staff in a 'one-stop shopping' way, greatly improving access to the services they need when working abroad and when bringing international scholars to Vanderbilt," Provost and Vice Chancellor for Academic Affairs Susan Wente said. "Strong international partnerships and collaboration are key to our efforts under the Academic Strategic Plan."
Kathryn Hofeldt was named director of GSS Feb. 2 following a national search. She has many years of experience facilitating academic research and support at various institutions including Vanderbilt, University of Texas Southwestern, Duke University and the Howard Hughes Medical Institute. She also has been involved in providing financial and operational support for international education in Africa.
"Vanderbilt's new Global Support Services will help university faculty and staff successfully navigate complex international education and research processes," Hofeldt said. "I'm excited about leading a new team of faculty- and staff-focused professionals under the GSS umbrella."
GSS facilitates employment-related visas for international employees and visitors, provides international tax services for foreign nationals, helps faculty and staff with export control laws and regulations, and monitors international travel safety and security. Staff consult with and advise faculty and staff on international projects, including issues related to overseas research activities, banking/sending cash abroad, hiring people overseas and spending federal grant funds abroad. The new office coordinates closely with other university departments to handle complicated business and administration situations to improve service and to ensure compliance.
GSS was created at the recommendation of a committee comprising Eric Kopstain, vice chancellor for administration; John F. Manning Jr., associate vice chancellor for health affairs and chief administrative officer at Vanderbilt University Medical Center; Timothy P. McNamara, vice provost for research, faculty and international affairs; and Traci Nordberg, associate vice chancellor and chief human resource officer.
The committee studied existing services and challenges, current and future needs, and numerous peer institutions' approaches to identify best practices in global support services. As a result of this work, they recommended the creation of GSS to provide coordinated support for faculty and staff.
"While many of the services GSS now provides existed in the past, there was little coordination between them, which made accessing all needed international services complex for faculty and staff," McNamara said. "I am deeply grateful for the coordination between the Division of Administration, including Human Resources, Vanderbilt University Medical Center, and Academic Affairs. This was truly a 'One Vanderbilt' effort."
Faculty and staff can access and learn more about GSS via its website, www.vanderbilt.edu/gss, or by visiting its main office, which is located in Suite 110 of the Student Life Center.