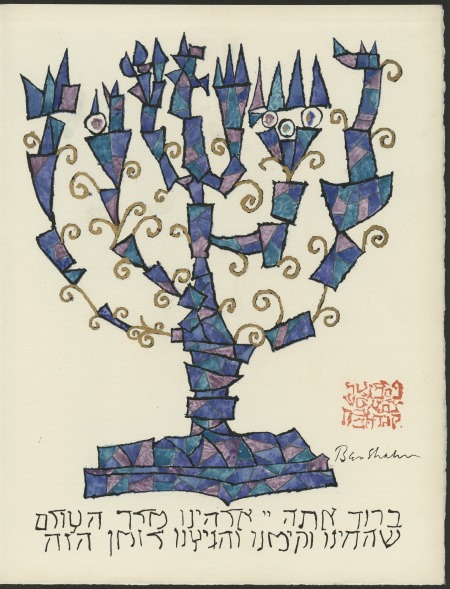 An exhibition commemorating the 70th anniversary of the Mary and Harry Zimmerman Judaica Collection has opened at the Vanderbilt University Divinity Library.
The Zimmerman Judaica Collection, now numbering more than 20,000 titles, was established in 1945 with the gift of Professor Ismar Elbogen's professional library. He was an internationally noted scholar in many fields of study, including the history of Jewish liturgy.
"It was the dream of Frederick Kuhlman, who became director of libraries in 1936, to create a center for Jewish study and research at Vanderbilt," said William Hook, associate dean of the Jean and Alexander Heard Library and director of the Divinity Library. "Without the efforts of dedicated faculty and generous donors, the resources for Jewish scholarship would not have attained its current richness and depth."
The exhibit will remain on display through March 2016.
Items on display include:
the late 1920s photograph "Franz Rosenzweig at His Writing Desk" from the Nahum N. Glatzer Collection; Rosenzweig was a prominent German Jewish philosopher and theologian whose career in Jewish adult education emphasized Jewish religious knowledge.
"Medallic History of the Jewish People," a set of 120 medals commemorating people and events in Jewish history; Themes depicted in the engravings include Jewish belief, creativity, history, and religious life. The medals are the gift of the Judaic Heritage Society.
"62 Psaumes et Versets de la Bible," by Benn, a French-Jewish artist and illustrator, known especially for his artistic interpretations of biblical verses and scenes. Benn was sheltered by various Christian families during the Nazi occupation of Paris. While in hiding, he made simple line drawings of Biblical verses until he was captured and interred in a Nazi concentration camp. After the war, he expanded his drawings into paintings and produced the 62 plates in the portfolio, a gift from Jack Sasson, the Mary Jane Werthan Professor of Hebrew Bible and Jewish Studies.
and "Bird's Head Haggadah," a 14th-century manuscript from Southern Germany named for the figures drawn with birds' heads on human forms. These composite creatures, typical of medieval manuscripts, are most probably griffins.
Milestones in the history of the collection have included a major gift pledge in 1989 from the Raymond Zimmerman Family Foundation to honor the memory of Mary and Harry Zimmerman, for whom the collection is now named.
In addition, the library of the late Professor Nahum N. Glatzer was purchased in 1991. The Glatzer Collection includes 6,000 monographs, primarily in German, Hebrew and English, and correspondence among noted scholars that include Rosenzweig and Martin Buber. Other significant acquisitions include the Hebrew Books from the Harvard College Library microfiche set and a thousand Yiddish Books from the National Yiddish Book Center.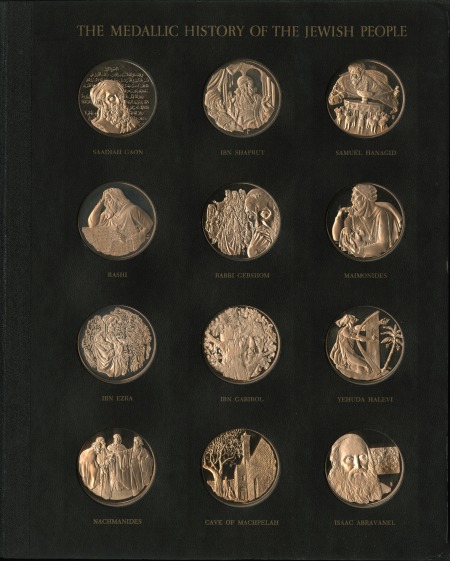 This exhibition of the Vanderbilt Zimmerman Judaica Collection is free and can be viewed during the library's public hours of operation. For more information, contact Celia Walker at 615-343-4701.