Leslie Bruce, a College of Arts and Science junior from Kansas City, Missouri, and Aditya Karhade, a School or Engineering senior from Jacksonville, Florida, are among the 43 American recipients of the 2015 Humanity in Action Fellowship.

The 2015 American fellows will join students and recent graduates from universities in Bosnia and Herzegovina, Denmark, France, Germany, Greece, the Netherlands, Poland and Ukraine to participate in the Humanity in Action Fellowship program in Europe. The program will take place in Amsterdam, Berlin, Copenhagen, Paris and Warsaw from May 25 to June 28, 2015.
Humanity in Action fellows are selected based on their high academic standing, active civic participation in human rights issues, and outstanding recommendations. Humanity in Action received a record 688 applications from 253 American colleges and universities for the 2015 program. Humanity in Action supports all fellows financially for the duration of the program, allowing for the merit-based selection of diverse applicants. These young leaders are dynamic, entrepreneurial and passionate about changing the world.
The Humanity in Action Fellowship is highly interdisciplinary and features daily lectures and discussions with renowned academics, journalists, politicians and activists, as well as site visits to government agencies, nonprofit and community organizations, museums and memorials. The programs seek to highlight different models of action to remedy injustice relating to diverse societies.
The 2015 American fellows will participate in an orientation workshop in Washington, D.C., May 25-28. The orientation will focus on American civil rights, Holocaust education and European security and political issues. It also will feature sessions devoted to advising Humanity in Action fellows on building careers in the field of foreign affairs.
This year's fellowship will come to a close at the Sixth Annual Humanity in Action International Conference in The Hague June 25-28. The 2015 fellows from all program cities will convene in The Hague to explore the city's unique promotion of international peace, justice and reconciliation.
About the Vanderbilt fellows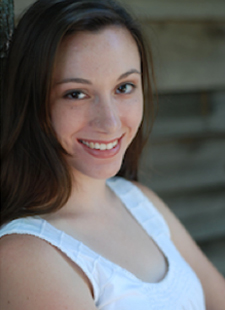 Bruce, born and raised in Kansas City, Missouri, is a rising senior at Vanderbilt majoring in political science. She serves as co-chair of the Vanderbilt Speakers Committee and is a member of the club equestrian team. Bruce is a research assistant in the Department of History, where she studies the social implications of bio-enhancement and the core features of human personhood. Her passion for human rights was sparked in a course on World War II, where she examined the ways in which collective memory shapes national identity. During the summer of 2014, she interned in the White House Office of Communications, an experience that increased her awareness of the critical role rhetoric plays in framing public policy debates. Following graduation, she plans to attend law school and pursue a career as an international human rights lawyer specializing in transitional justice.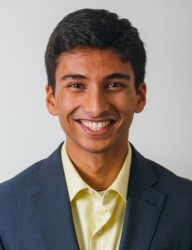 Karhade studied biomedical engineering and neuroscience at Vanderbilt. As an undergraduate, he conducted nanotechnology research for low-resource settings. In the Nashville community, he pursued opportunities with Project CURE and the Vanderbilt Institute for Global Health. On campus, he founded the performing arts group BhangraDores and served as president of the Multicultural Leadership Council and as co-chair of Alternative Spring Break. During his junior year, Karhade received an interfaith fellowship to Israel and later conducted biochemistry research at Universitåt Leipzig as a Max Kade Foundation fellow. Karhade is interested in health care inequalities, entrepreneurship, activism and public policy. He was recently elected Vanderbilt's first Young Alumni Leader and will begin serving a three-year term on the Alumni Association Board on July 1, 2015, then join the Vanderbilt Board of Trust on July 1, 2018, for a two-year term. In August, he will start his first year at Harvard Medical School. He is originally from Nashik, India, and moved to the United States at age 9.
About Humanity in Action
Since 1999, Humanity in Action has engaged more than 1,500 fellows in its trans-Atlantic study programs focusing on human rights and minority issues in Denmark, France, Germany, the Netherlands, Poland and the United States. Humanity in Action fellows have used the knowledge gained in the programs and inspiration from one another to make a difference in public service, journalism, medicine, law, education, the arts, business and grassroots action.
Humanity in Action's unique international network of leaders is a valuable resource to policy makers, diplomats, educators, business leaders and civic-minded individuals and organizations.
For more information about this and other honor scholarships, contact Lyn Fulton-John in the Office of Honor Scholarships at lyn.fulton-john@vanderbilt.edu.