Media Inquiries
Latest Stories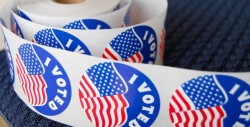 Looking for a way to exercise your civic duty?
The Davidson County Election Commission is recruiting poll officials to staff polling locations for the upcoming 2015 election cycle.
To serve as a poll official, you must be a registered voter in Davidson County. Poll officials are paid for each Election Day worked as well as for participating in mandatory training.
High school students who live in Davidson County, are at least 17 years old, and have submitted a voter registration form also are eligible to work as poll officials.
Anyone interested in becoming a poll official may complete an online application at www.nashville.gov/vote (click on the "I am a Poll Official" button) or call the poll official coordinators at (615) 862-4372.