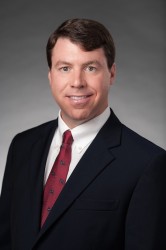 Alexander C. Taylor, an executive at Atlanta-based Cox Enterprises, was elected April 16 to a five-year term on the Vanderbilt University Board of Trust.
A 1997 Vanderbilt graduate, Taylor is executive vice president at Cox Enterprises, a leading communications, media and automotive services company with more than $17 billion in annual revenue. Taylor, whose term on the Board of Trust begins July 1, is the great grandson of James M. Cox, three-time governor of Ohio, 1920 Democratic presidential nominee and founder of the company bearing his name.
The Board of Trust also elected graduating senior Aditya V. Karhade as Vanderbilt's first Young Alumni Leader. He will begin serving a three-year term on the Alumni Association Board July 1, 2015, and then join the Board of Trust July 1, 2018, for a two-year term.
In June 2014, the board voted to establish the Young Alumni Leader position as a substitute for the former Young Alumni Trustee position.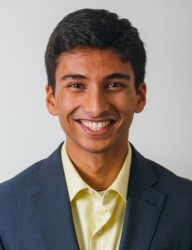 Karhade, a biomedical engineering and neuroscience major, from Jacksonville, Florida, participated in the Multicultural Leadership Council, Vanderbilt Student Volunteers for Science, Alternative Spring Break and Vanderbilt Engineering World Health. He will attend Harvard Medical School in the fall.
In addition, the board approved Darryl D. Berger, Joanne F. Hayes, Eugene B. Shanks Jr., Richard H. Sinkfield, Rebecca W. Wilson and William M. Wilson as emeriti trustees beginning July 1.