National Endowment for the Humanities grant goes to anthropology professor
Apr. 8, 2015, 3:06 PM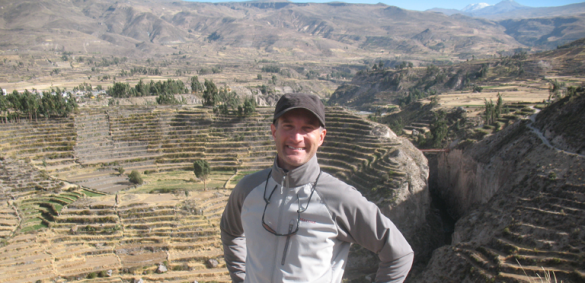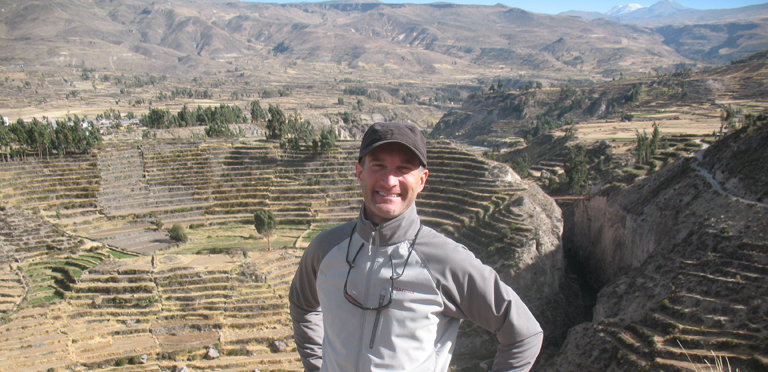 Steve Wernke, associate professor of anthropology and director of the Spatial Analysis Research Lab, has received a grant for the prototyping of two new electronic resources for collecting and analyzing geospatial data related to the colonization of Peru.
Wernke's research largely takes place in the Andean region of South America, with much of it occurring in the Colca Valley in Peru. Using elements of anthropology, history and cultural geography, Wernke investigates the local experiences and geography of the area and how they changed due to attempts at subjugating Andean societies by the Spanish by forcing them to relocate.
"Almost overnight, the settlement landscape of the Andes was radically transformed, as indigenous communities were forced to abandon their old villages and build new ones," Wernke said. "Understanding the resettlement has big implications for understanding the long term settlement history of the region, and the contemporary conditions of rural life in the modern Andean republics."
However, no comprehensive map of it exists. Researchers like Wernke share the common fundamental problem of fragmentary and patchy information when it comes to the study of ancient cultural transformation. In the Andean region of South America, where no written record exists prior to 1532, understanding social transformations is especially challenging, but spatial tools can aid in reconstructing colonial Andean history.
The grant seeks to alleviate those problems by enabling Wernke and the Spatial Analysis Research Lab, as well as project co-director Jeremy Mumford of Brown University, to develop two new geospatial aids: 1) LOGAR (Linked Open Gazetteer of the Andean Region), a crowd-sourced, edited online gazetteer—a geographical atlas—and 2) GeoPACHA (Geospatial Platform for Andean Colonial History and Archaeology), a geospatial database and interface for producing thematic and analytical maps.
The gazetteer will enable researchers to input the locations, names and dates of establishment, occupation and abandonment of the resettlement towns, as well as archive source information. The geospatial platform will use the gazetteer's data as a base, and enable researchers to edit, search and analyze spatial and temporal patterns.
Together, these tools will be used to produce the most comprehensive settlement map of colonial Peru to date.
By Ben Streeter