Dyer Observatory celebrates 25 years of the Hubble Space Telescope
by
Liz Entman
Apr. 8, 2015, 12:00 AM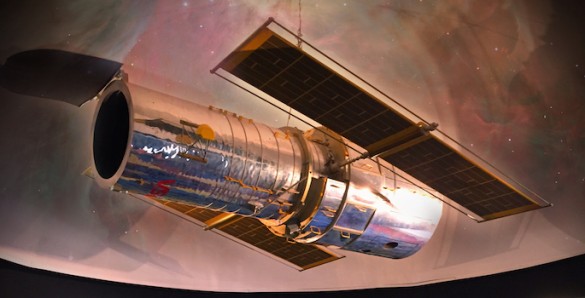 Vanderbilt Dyer Observatory is hosting several events to celebrate 25 years of groundbreaking science and images from the Hubble Space Telescope, perhaps the world's most famous scientific instrument.
Vanderbilt University is fortunate enough to have the HST's founding project scientist on the faculty, Distinguished Research Professor of Astrophysics C. R. O'Dell. As HST project scientist, O'Dell led the effort of bringing this great telescope to fruition. He was also the one who suggested the space telescope be named after astronomer Edwin Hubble.
On Tuesday, April 14, Dyer will host an open house from 10 a.m. – 4 p.m. Visitors will be able to interact with Vanderbilt astronomers and view several large-format HST images as well as a rare one-fifth scale model of the orbiting observatory, one of two built. No reservations are needed for the open-house event.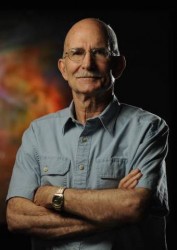 O'Dell will give talks Thursday, April 16, at 1 p.m, and Friday, April 17, at 7 p.m.
On Thursday, O'Dell will relate the HST's history from an insider's perspective: how the concept of the telescope started, the design phase, political machinations, challenges of the build, selection of the instruments, etc.
On Friday, O'Dell will discuss the scientific achievements gained from some of the spectacular images acquired during the telescope's 25-year operation. Afterwards, visitors will celebrate by cutting a special HST anniversary cake, and viewing through Dyer Observatory's Seyfert Telescope will follow (weather permitting).
Reservations are required for both talks, and may be made via Dyer's calendar (http://dyer.vanderbilt.edu/our-calendar/). There is a $5 admission fee per person to cover the cost of parking.
Dyer Observatory is located at 1000 Oman Drive, in Brentwood. Directions are available here: http://dyer.vanderbilt.edu/about-us/13-2/
Find out more about the Hubble Space Telescope's 25th anniversary here: http://hubble25th.org/.
By Rocky Alvey