Media Inquiries
Latest Stories
Vanderbilt scholar among three recipients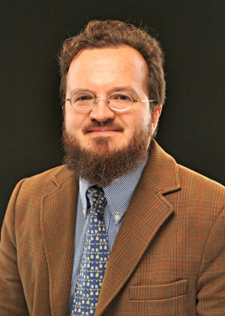 David Michelson is part of an international collaboration to be awarded National Endowment for the Humanities funding to preserve Syriac culture, including historical data about key moments in the development and interaction of Judaism, Christianity, Islam and other religions.
Michelson, an assistant professor of the history of Christianity at Vanderbilt Divinity School, is one of three researchers to receive an NEH Humanities Collections and References Resources grant to support the work of Syriaca.org, an online scholarly reference work on the Syriac language and culture.
The other two recipients of the grant are Daniel Schwartz, project director and assistant professor of history at Texas A&M University, and Jeanne Nicole Mellon Saint-Laurent, assistant professor of theology at Marquette University. Total funding for the NEH grant is $300,000, with Vanderbilt being awarded $120,000 for the ongoing research.
Syriac is a dialect of Aramaic used by early Christians across the Middle East and Asia. "For much of the first millennium A.D., Syriac served as a common language used in travel, trade and religious culture from the Eastern coast of the Mediterranean to beyond the Iranian plateau," Michelson said. "Even today, Syriac language remains in use among minority communities within Syria, Iraq, Turkey and Iran."
Syriaca.org aims to make resources for the study of Syriac accessible to a wider audience and works closely with the Syriac heritage communities to preserve and document their culture. "Unfortunately, this minority culture, which has survived for nearly 2,000 years in the Middle East, is now facing extinction through genocide and civil war," Michelson said.
The humanitarian crisis in Syria and Iraq is now the largest in the world, affecting some 18 million persons. The destruction of cultural heritage and extermination of minority populations in the region has recently been described by a United Nations report as genocide.
The Syriac Gazeteer, an online geographic dictionary for Syriac places, is the first in a series of reference works launched by Syriaca.org. The project will publish three new reference works with support from the NEH grant: Syriac Persons, Events and Relations (SPEAR); a new handbook for Syriac literature; and an open-source editorial module that will allow the scholarly community to collaborate on the data published by Syriaca.org. All resources of Syriaca.org are published in a free and open format using Creative Commons licenses.