Media Inquiries
Latest Stories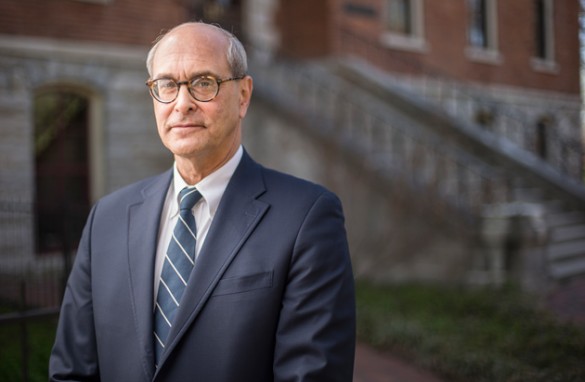 Professor of English Roy Gottfried has witnessed plenty of changes on campus since coming to Vanderbilt in 1975—four different chancellors, new buildings going up at every turn, and the steady progression of one incoming class of students after another. Yet during all that time at least one aspect of campus life—the Commencement ceremony—has remained mostly unchanged, much to Gottfried's satisfaction.
"I'm starting my 40th year this fall," he said, "and I've been at 34 or 35 Commencements. What's interesting is the ceremony is basically the same as when I started. It's a nice touchstone of tradition."
In some sense Gottfried has become as much a fixture during the Commencement ceremony as anything else. Not only has he attended more of them than nearly all his colleagues, but he has played an important role in the planning and execution of those ceremonies as well, first as a faculty marshal for nearly 20 years and then as university faculty marshal for the past 13. This May will mark Gottfried's final year in that role, as he steps down to concentrate on teaching.
"Commencement is the ceremonial culmination of students' academic journey and one of the university's most cherished events," Provost and Vice Chancellor for Academic Affairs Susan Wente said. "As university faculty marshal, Professor Gottfried has been an exceptional steward of the traditions that surround Commencement, which serve to connect students to our shared history and strengthen their bonds to Vanderbilt. On behalf of the university, I extend my sincere gratitude to him."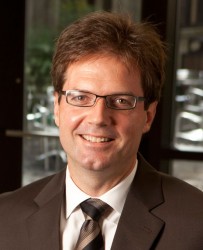 Chosen from a strong pool of candidates, Professor of Law Daniel Gervais has agreed to replace Gottfried as the next university faculty marshal. He will begin his three-year term in 2016.
"Being asked to represent faculty at Commencement is a significant honor and responsibility," Gervais said. "Commencement is not only the last thing students remember from their time at Vanderbilt, it is also one of their most powerful memories—one that hopefully lasts and makes them proud to be Commodores for life."
Among the university faculty marshal's responsibilities is working closely with Matthew Redd, director of Commencement and special events, to recruit and train the roughly 40 faculty marshals who volunteer at the ceremony. On Commencement Day, the job entails overseeing those faculty marshals, who in turn work with student marshals to make sure the graduates are in alphabetical order and that the procession for each school is timed correctly.
This understanding of timing and logistics is just one of the important traits needed in a university faculty marshal, Redd said.
"You definitely have to know something about events and have a love for the university," he explained. "But you also have to be able to work well under pressure. There are no do-overs on Commencement Day. It can be stressful, especially if it rains, and you have to be able to manage it with a smile on your face."
Unexpected situations like inclement weather may complicate matters for those involved, but in the end they do little to dampen the significance of the day, Gottfried said. Seeing every undergraduate walk across the stage and shake hands with the deans and chancellor is a deeply meaningful experience, and it's this spirit of personal connection that keeps Gottfried coming back year after year.
In fact, next May he'll likely be there once again on Alumni Lawn, even if it is just as a spectator.
"Chancellor Zeppos talks a lot about 'One Vanderbilt,' and this is really the moment in which you see it happen," Gottfried said. "It's the only time the university gets together for one collective experience. It's something special to observe."