Media Inquiries
Latest Stories
Four Vanderbilt students have been recognized in this year's Goldwater Scholars competition. Ariel Helms has been selected as a Goldwater Scholar, and Taylor Cannon, Eunice Jun and Pavan Myneni have received honorable mentions.
Each year, Vanderbilt's Office of Honor Scholarships has the opportunity to nominate up to four outstanding sophomore and junior students in the math, science and engineering fields for Goldwater Scholarships. These one- and two-year scholarships contribute $7,500 per year toward educational expenses.
This year, 260 scholars were selected on the basis of academic merit from a field of 1,206 mathematics, science and engineering students nominated by colleges and universities nationwide.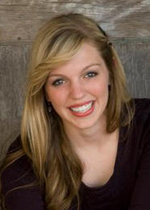 Helms plans to pursue an M.D./Ph.D. degree in molecular physiology. A junior from Bixby, Oklahoma, majoring in molecular and cellular biology, she wants to devote her career to the study and treatment of diabetes.
Beginning with a research internship through the Vanderbilt Summer Science Academy in 2014 and continuing through the current academic year, Helms investigated the role of the cystic fibrosis transmembrane conductance regulator (CFTR) in pancreatic beta cells in the laboratory of Dr. Alvin Powers. The goal of this ongoing research is to characterize the role of CFTR in cystic fibrosis-related diabetes. Helms presented results of her research at the Southeastern Medical Scientist Symposium in Atlanta and the American Indian Science and Engineering Society National Conference in Orlando, Florida.
Her Goldwater application was supported by Powers, Dr. Mark Woelfle and Dr. Michelle Sulikowski.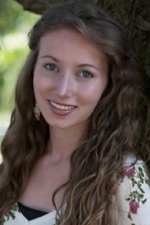 Cannon, from Greensburg, Pennsylvania, is a sophomore in the biomedical engineering program. Her research focus in biomedical optics is guided by her interest in developing optically based, low-cost diagnostic equipment to detect curable diseases such as jaundice and tuberculosis in areas of the world with limited health care access.
Under the guidance of Dr. Melissa Skala, she has explored a number of approaches to using fluorescence to identify treatment response in cancer cells, including multiphoton microscopy to measure fluorescence of endogenous metabolic biomarkers in esophageal- and breast cancer-cell monolayers. Research begun in her first year at Vanderbilt resulted in a first-authored paper in the Journal of Biomedical Optics.
Her Goldwater application was supported by Skala, Dr. Hak-Joon Sung and Dr. David Merryman.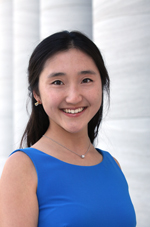 Jun is a junior from Burbank, California, majoring in cognitive studies and computer science. She plans to pursue a Ph.D. in computer science with a focus on human-computer interactions and data visualization using virtual reality.
In collaboration with Vanderbilt professors Robert Bodenheimer and John Rieser, she has conducted several studies investigating the ways in which self-avatars facilitate user navigation and interaction in virtual reality environments. She also has explored the use of virtual reality to visualize hernias in clinical CT images.
Her Goldwater application was supported by Bodenheimer and Rieser, as well as Dr. Bill Thompson of the University of Utah.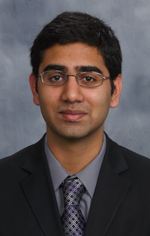 Myneni, a junior molecular and cellular biology major from Omaha, Nebraska, plans to pursue an M.D./Ph.D. degree in pathology. He wants to pursue research on the development of new imaging techniques for living-model organisms.
At Vanderbilt, Myneni has focused on a novel advancement to the technique of intravital imaging through the addition of microfluidics in Dr. Christopher Janetopoulos' lab. This led to a conference presentation and collaboration with Janetopoulos, with Myneni serving as a first author on a manuscript submitted to the Journal of Microscopy and Microanalysis. Myneni is currently working with Dr. Benjamin Spiller on determining the role of SEMA-5A in relation to the TGF-Beta pathway in pancreatic ductal adenocarcinoma. Myneni also has participated in research at the University of Nebraska Medical Center through its undergraduate summer research and pre-college programs.
His Goldwater application was supported by Vanderbilt's Spiller, Janetopoulos (now at the University of the Sciences in Philadelphia), and Dr. Rakesh Singh of the University of Nebraska.
The Goldwater Foundation is a federally endowed agency established in 1986 to honor Sen. Barry M. Goldwater. Goldwater Scholarships are designed to foster and encourage outstanding students to pursue careers in the fields of mathematics, the natural sciences and engineering. The Goldwater Scholarship is the premier undergraduate award of its type in these fields.
For more information about this and other honor scholarships, contact Lyn Fulton-John in the Office of Honor Scholarships at lyn.fulton-john@vanderbilt.edu.