Media Inquiries
Latest Stories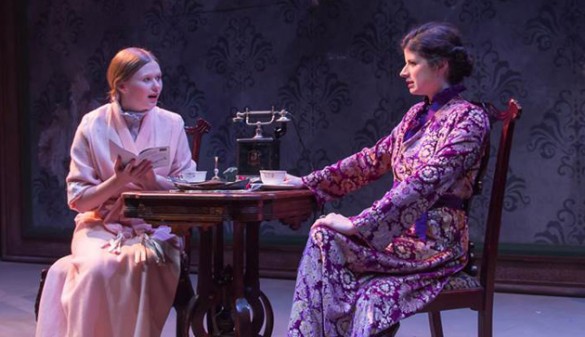 Vanderbilt University Theatre will close its 2014-15 season April 2-5 with five one-act plays by acclaimed American playwright and author Tennessee Williams.
Leah Lowe, associate professor and chair of the Department of Theatre, will direct the production, which has a cast of 18 Vanderbilt students from a variety of schools and disciplines. The performances are scheduled at 8 p.m. April 2, 3 and 4. There also will be a 2 p.m. matinee on April 5.
The featured plays are The Long Goodbye, Something Unspoken, The Lady of Larkspur Lotion, A Perfect Analysis Given by a Parrot and This Property Is Condemned.
"These short character-driven plays offer audiences a chance to see Williams working out the kinds of characters and themes that dominate his full-length works like The Glass Menagerie and A Streetcar Named Desire," Lowe said. "And because the plays focus so insistently on characters, they offer student actors a chance to develop characters and character relationships."
This March marks the 104th anniversary of Tennessee Williams' birth, with events scheduled around the country to commemorate his achievements. "The themes of his stage classics, often inspired by his own personal challenges, remain timeless," Lowe
said. She noted that the cast includes students from the Law School, Blair School of Music, Divinity School and the College of Arts and Science.
To reserve tickets for the Tennessee Williams production, email Laura Bodin or call (615) 322-2404.