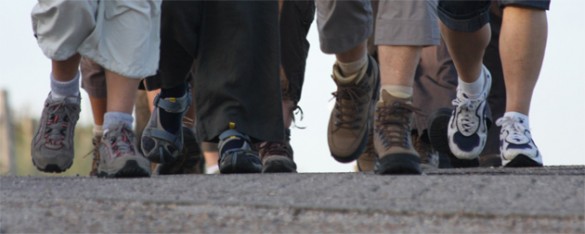 The Vanderbilt Recreation and Wellness Center presents Walking Wednesdays from April 1 through June 24.
VRWC group fitness coordinator Lori Cowan will lead a walking group every Wednesday around the campus for 30 minutes. The group will meet at the Eskind Biomedical Library around 11:30 a.m. and do some quick stretches before each walk.
In the event of rain, the group will walk in the tunnels underneath Vanderbilt Medical Center. Rain or shine, we want the Vanderbilt community to have a weekly healthy stress outlet.
The event is open to students, faculty and staff within the Vanderbilt community.
For questions, contact Lori Cowan at lori.l.cowan@vanderbilt.edu.
Contact: Kara Philpot, (615) 322-0811
kara.l.philpot@vanderbilt.edu