Women's Cross Country Wins NCAA South Region
by Mar. 23, 2015, 10:20 AM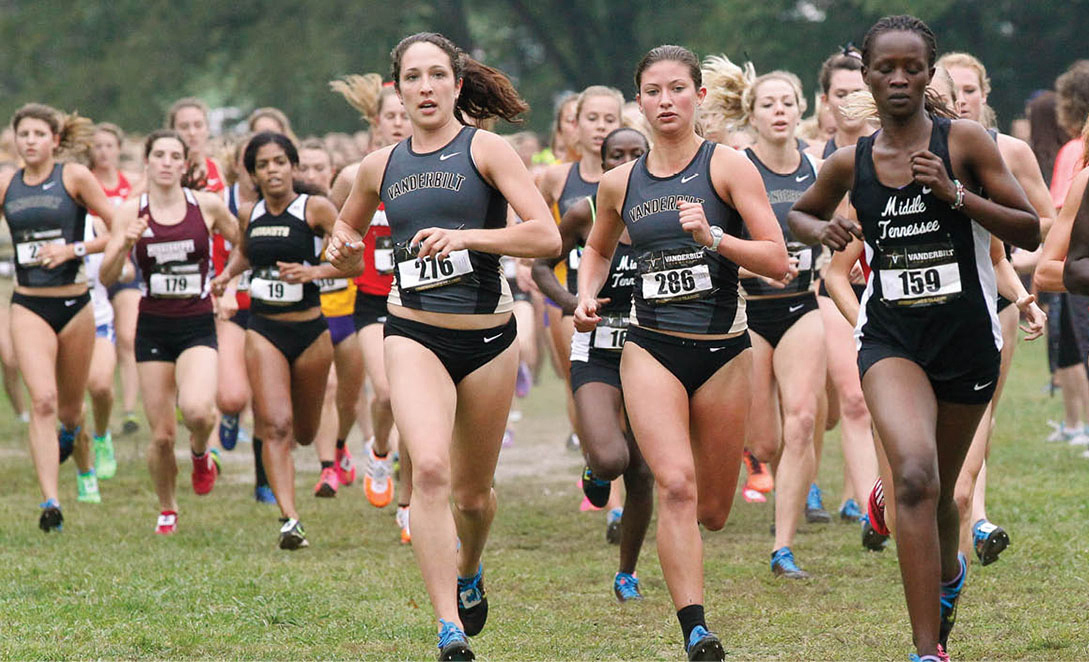 Placing three runners among the top 10 finishers, the women's cross country team won the NCAA South Region Championship in Tallahassee, Florida, on Nov. 14. The Commodores finished with 53 points, one ahead of second-place Florida State. It was the first region championship in the program's history, and assured the Commodores a fourth-straight trip to the NCAA Championships, where they placed 28th on Nov. 22.
"It was fun to watch the girls celebrate," said Head Coach Steve Keith, BA'81, after winning the South Region. "They've worked really hard for the past 12–14 weeks, and it was great to see them come out and compete the way they did today."
Vanderbilt, which successfully used a group-running plan throughout the season, once again showed the power of the pack. The Commodores' top five had an impressive spread of just 22 seconds, which enabled them to pull off the upset of traditional power Florida State.
Senior Claire Benjamin was Vanderbilt's top finisher, taking sixth place with a personal-best time of 19:53.50. Sara Barron (19:59.40) and Carmen Carlos (19:59.60) took ninth and 10th place, respectively, and Katherine Delaney (13th, 20:05.50) and Amira Joseph (14th, 20:15.10) completed the Commodores' top five. All five earned All-Region honors.
---