What a Great University Does
by Mar. 23, 2015, 10:18 AM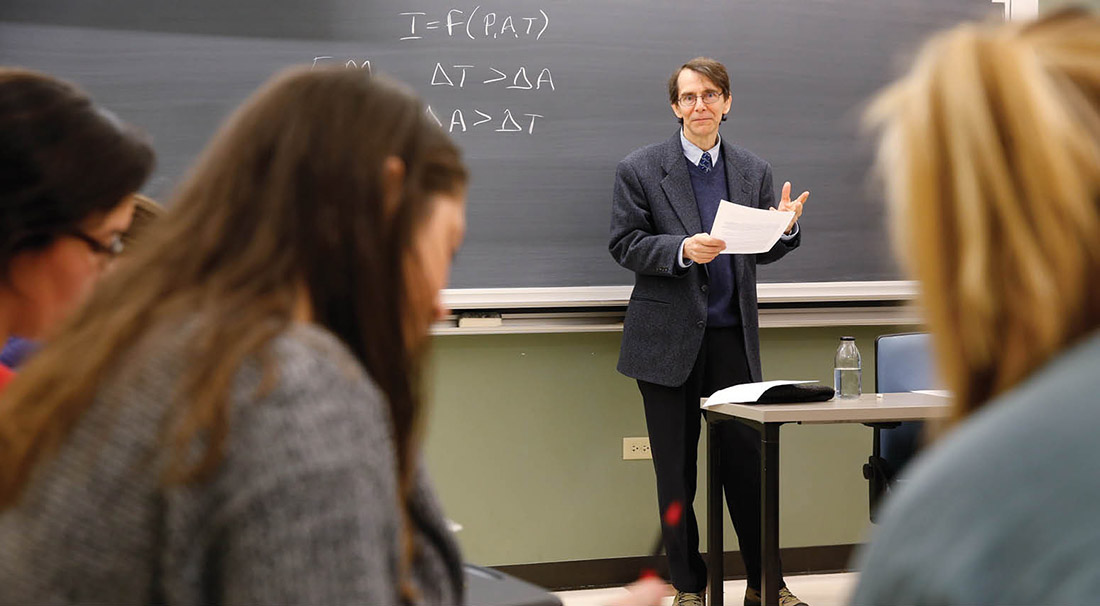 After Sommers Kline, BA'14, took an oceanography course during her freshman year, she was hooked.
"When I first was getting interested in environmental issues, there weren't that many classes," she remembers. "That changed while I was at Vanderbilt."
That change happened, in part, thanks to Lester "Ruff" Fant, BA'63.
"It's the role of a great university to expose students to really big ideas," says Fant, who lives in Washington, D.C. "A great university, which I consider Vanderbilt to be, should prepare students to be citizens of the world."
A member of the College of Arts and Science Board of Visitors since 2005, Fant was one of the first to support the school's efforts in environmental and sustainability studies. In 2011 his support helped kick-start the Sustainability Project, which contributed to the establishment of the undergraduate Program in Environmental and Sustainability Studies and a new minor in the field.
In 2014, Fant and his wife, Susan, made a significant commitment to the College of Arts and Science to establish, among other things, an endowed Lester G. "Ruff" Fant III Dean's Fund and the James Thornton Fant Chair in Sustainability Studies. The first holder of the chair is sociology professor David Hess, director of the Program in Environmental and Sustainability Studies and associate director of the Vanderbilt Institute for Energy and Environment.
For Fant, both the progress that's been made and the progress still to come are what inspire him. "Vanderbilt is dynamically changing and growing," he says. "I want to support initiatives that prepare Vanderbilt and its graduates for the challenges of tomorrow."
---