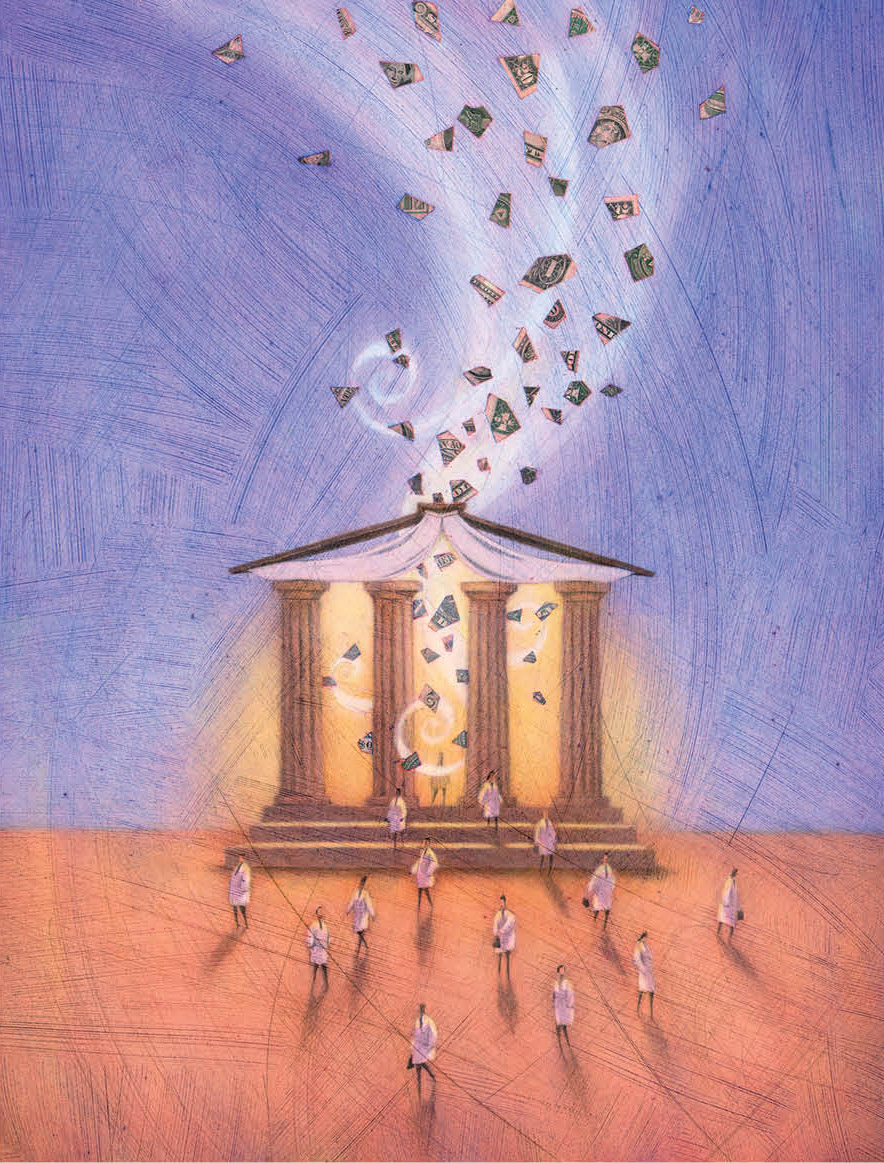 Vanderbilt University School of Medicine continues to rank among the top 10 U.S. medical schools in total grant support provided through the National Institutes of Health. Receiving nearly $294 million in NIH grant support during calendar year 2014, VUSM finished the year ranked No. 10, with an additional $1.6 million in funding over its 2013 total.
NIH funding support remains more competitively sought than ever and continues to be considered a key indicator of an institution's overall strength in biomedical research. These funds provide essential support as Vanderbilt's scientists seek answers to a diverse array of diseases and disorders that cost the U.S. economy approximately $3 trillion each year.
"Despite the overall decline in federal research funding taking place for more than a decade now impacting U.S. academic medical centers, our faculty continues its legacy of successfully competing for these funds," says Dr. Jeff Balser, MD'90, PhD'90, vice chancellor for health affairs and dean of the School of Medicine. "While the NIH continues to face reduced funding relative to inflation, our investigators and their teams are able to sustain a remarkable pace for the groundbreaking discoveries that take place here each day."
This year four of Vanderbilt University Medical Center's basic-science research departments and six of its clinical departments ranked among the nation's top 10 in NIH funding relative to similar departments at peer institutions. Among VUMC's basic science departments, both the biochemistry department and the molecular physiology and biophysics department continue to be ranked first among peers. Cell and developmental biology is ranked fourth while pharmacology is ranked fifth.
Six of VUMC's clinical departments, housing more than 2,000 faculty who care for patients while leading basic and clinical research activities, ranked among the top 10, including internal medicine, fourth; otolaryngology and hearing and speech sciences, fourth; the Section of Surgical Sciences, fifth; anesthesiology, eighth; radiology and radiologic sciences, eighth; and emergency medicine, ninth.
---