Media Inquiries
Latest Stories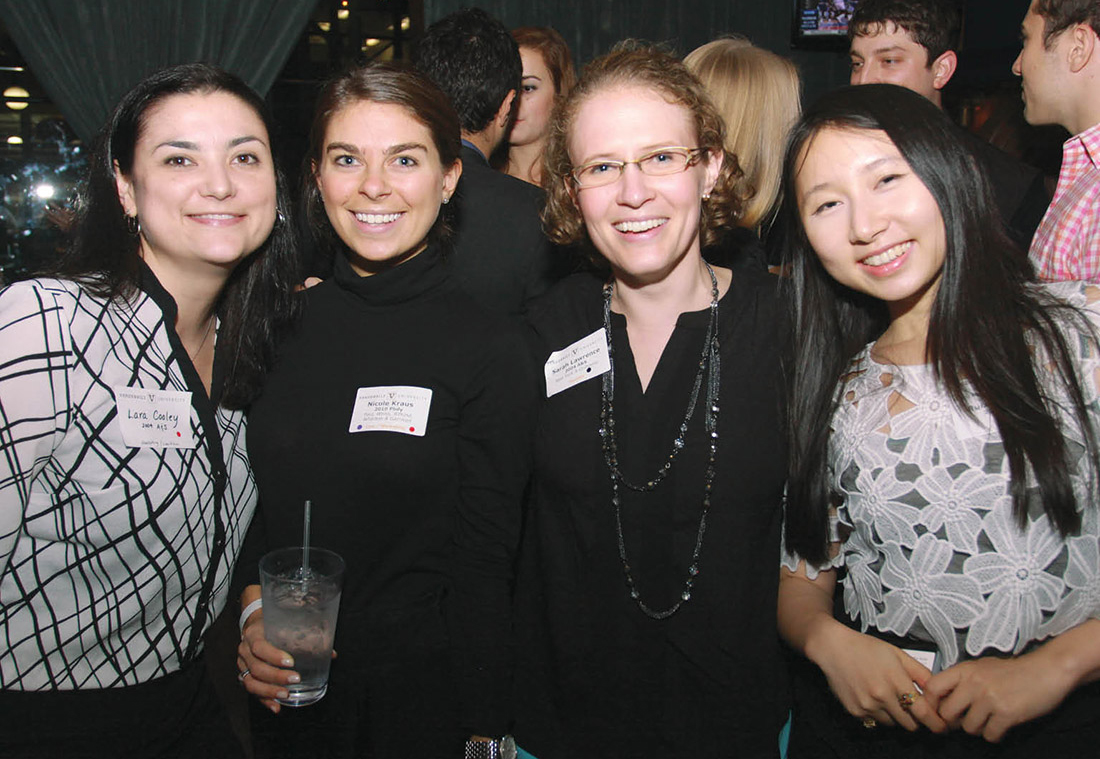 The Vanderbilt community includes more than 125,000 alumni worldwide. Last Nov. 6 the power of that vast community was on display during Networking Night—a series of business happy hours sponsored by the Vanderbilt University Alumni Association.
Nearly 1,500 alumni and friends gathered that day in 36 Vanderbilt chapter cities, including London, Beijing and Shanghai. From the industry-coded name tags to the networking tips and attendee lists provided in advance, the entire focus was on facilitating connections.
"It was a very positive event that had a fantastic draw and gave alumni who are new to the area a taste of the business and social opportunities of the group," says Andrew Kulpa, JD'05, Detroit Chapter president. "It also opened a good conduit to plan future events with greater local involvement."
One sign of success was a diverse crowd marked by alumni of different ages and degrees, including many who were attending their first chapter event.
"We had Vanderbilt Austinites at all career stages representing multiple industries," says Justin Roberts, BA'08, Austin Chapter social chair. "It was so encouraging to meet these successful alumni, and it reminded me why I chose to attend Vanderbilt in the first place."
Alumni shared their Networking Night excitement via social media. See a collection of their posts.
---