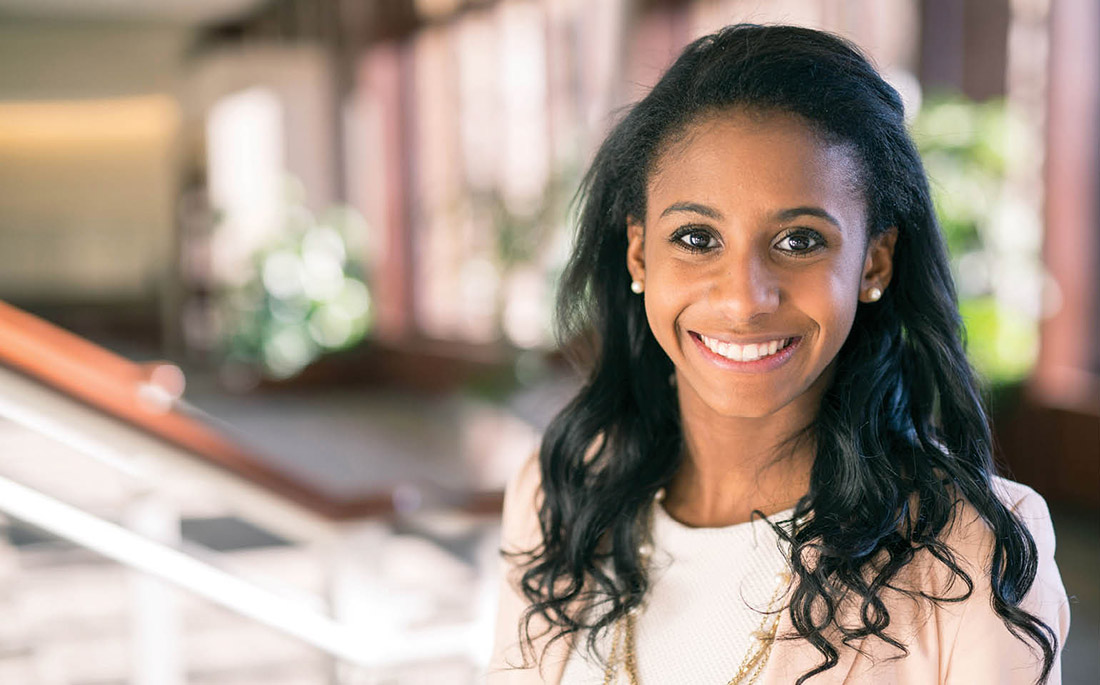 The Association of Vanderbilt Black Alumni is celebrating a milestone in its effort to support Opportunity Vanderbilt, the university's initiative to grow the scholarship endowment and replace need-based loans with scholarship and grant assistance: Candace Grisham, Class of 2018, has been named the first recipient of the Association of Vanderbilt Black Alumni Scholarship.
The scholarship provides great inspiration to Grisham, an engineering student from Lakeland, Tennessee. "I know scholarships are investments, and this support from the AVBA helps me trust myself even when I am challenged most."
The AVBA Scholarship is intended to support students attending any Vanderbilt undergraduate school who qualify for need-based aid and who have demonstrated a commitment to diversity, tolerance and social justice.
To establish the scholarship, the AVBA raised more than $100,000. Cathy Bender, BS'82, of Nashville and Karen Morrison, BS'82, of Columbus, Ohio, served as fundraising co-chairs.
"As a scholarship recipient at Vanderbilt myself, I have great appreciation for the life-changing opportunities an award provides," says Bender. "I also wanted more African American alumni to experience the feeling of playing a greater role for Vanderbilt—to become contributors rather than just consumers—and thankfully, we received a very supportive response.
"The awarding of the first scholarship was very gratifying, but it is only the tip of the iceberg."
---