'Dores, Soles4Souls Partner in Costa Rica
by Mar. 23, 2015, 10:20 AM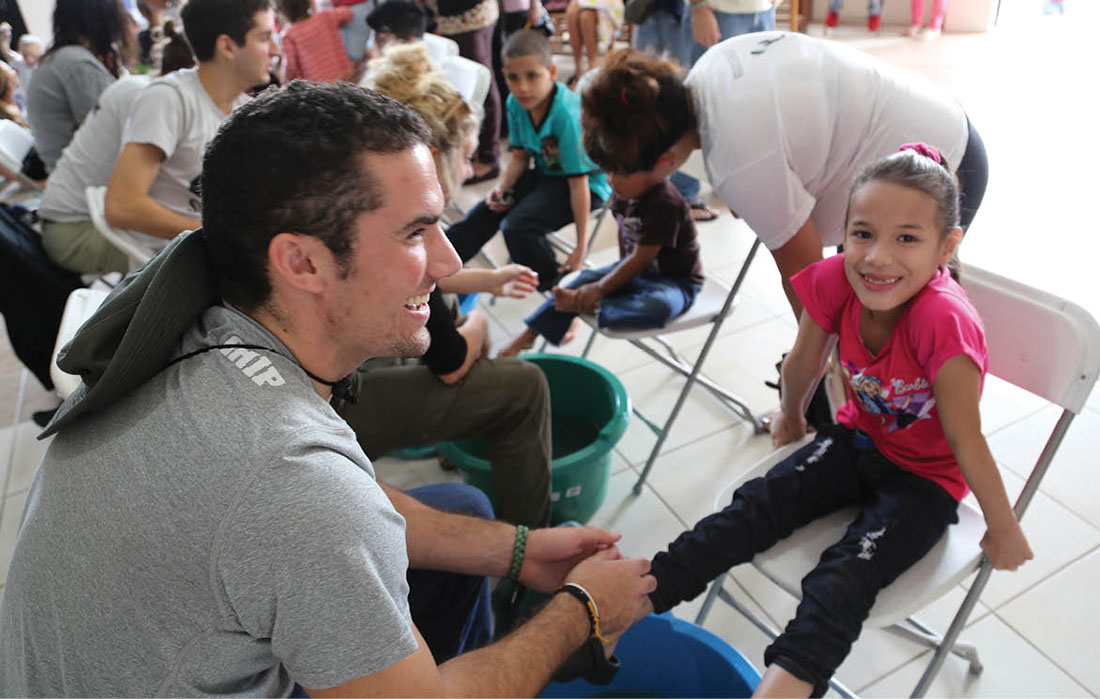 During Christmas break, Vanderbilt athletics sent 13 student athletes and two support staff on an eight-day service trip to Costa Rica. The group worked in conjunction with Soles4Souls, a nonprofit organization dedicated to fighting poverty worldwide, to distribute shoes and clothes to people in need. It was the second such international service trip for the athletics department, having previously partnered with Soles4Souls in Tanzania in July 2013.
"Soles4Souls is a great organization, and we are excited about partnering with them again to provide a humbling and gratifying experience for our student athletes," said Director of Athletics David Williams before the group's departure on Dec. 13.
Based in Nashville, Soles4Souls collects new and used shoes and clothes from individuals, schools, faith-based institutions, civic organizations and corporate partners, and then distributes those shoes and clothes both via direct donations to people in need and by provisioning qualified micro-enterprise programs designed to create jobs. Since its founding in 2006, Soles4Souls has distributed more than 22 million pairs of shoes in 127 countries.
---
See a photo essay about the 2013 Tanzania trip.
---